Alex Miller calls performing during CMA Fest week a " truly neat experience." He was lucky enough to have his full band on the Hard Rock stage. Then, on Sunday, he put on a crowd-pleasing performance at the 40th annual Sunday Morning Country event held at the Grand Ole Opry House with the Tennessee River Boys backing him up on "I'm Gonna Sing." That tune is also one of the standout tracks on his album Miller Time.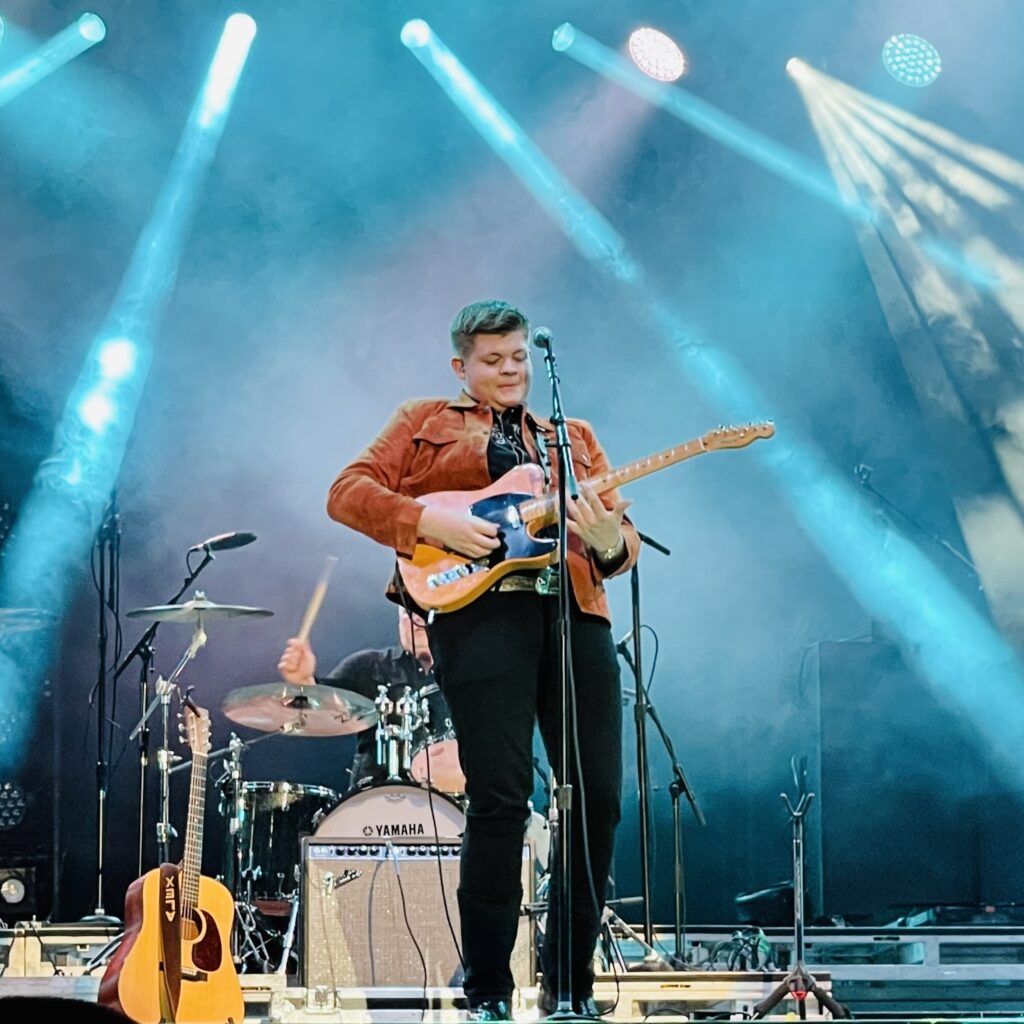 People might remember Miller from his time on season 19 of American Idol. As a 17-year-old, Miller auditioned for the show with an original song. "I didn't think I had a prayer in the world," Miller said. To his surprise, he received a golden ticket and advanced to Hollywood week. Miller didn't advance to the show's Top 24, but he make quite an impression on the judges and the show's viewers. Last year, Miller had the opportunity to perform on the stage of the Grand Ole Opry.
Miller has also been popular on TikTok and has over 254,000 followers on the platform. "I'm just an ole farm boy from Lancaster, Ky," he said.
Miller said his main goal is to release more music. "Traditional country does not hit radio very well right now," he said. Miller's current single "Through With You" is at number 35 on the Billboard Indicator chart this week. Watch the official video for the song below. Another track from the album,"Don't Let The Barn Door Hit Ya," has been played on Spotify over 139,000 times.
Miller also will be performing quite a bit this summer. He's opened for Sammy Kershaw and Collin Raye. He said he will be doing casino shows. This weekend, Miller will be playing the Jefferson County Fair in Wisconsin with Diamond Rio. Next month, Miller will be playing at the Wisconsin State Fair with Jamey Johnson, the Iowa State Fair with Brooks and Dunn, and the Kentucky State Fair with Niko Moon.
As he has been performing on stages with some legendary artists, Miller has been given some good advice. One valuable piece of advice came from Hank Williams, Jr. Miller said Bochephus told him to never take criticism from someone he wouldn't take advice from.
More information can be found about Miller on his website, www.alexmillercountry.com. He can also be found on Facebook, Instagram, TikTok, and Twitter. He has a YouTube page.