Amanda Cooksey released a new single called "In Denial" on March 12. In just over a week, the song has been played on Spotify over 6,000 times. Cooksey said that she went through a really bad breakup a couple of years ago and she was going through so many emotions at that time. She said she wanted to channel her feelings into songs.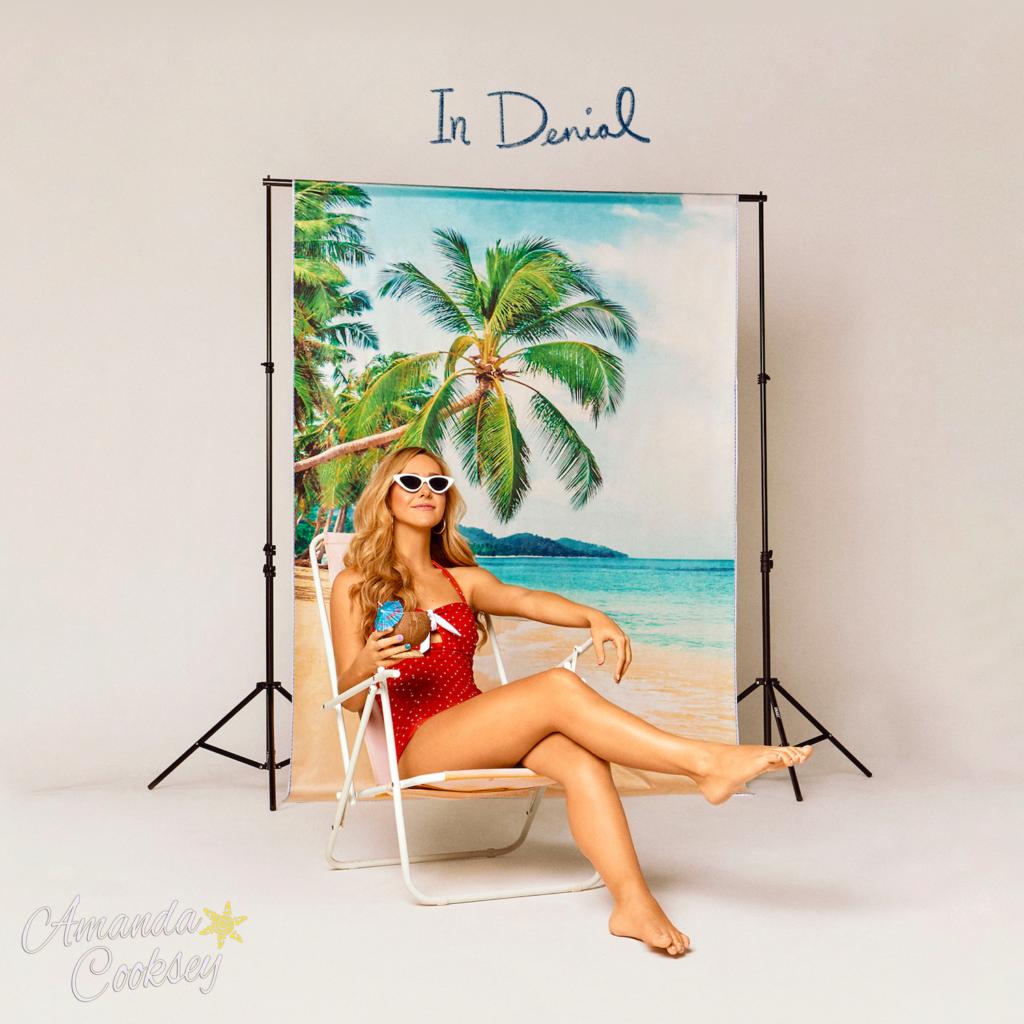 "In Denial" was written by Cooksey, Michael August, Austin Nivarel and Steve Lester. Cooksey said the song came from a really vulnerable place. "We wanted to make denial a place and write just about how ignorance is bliss. You don't want to believe that the breakup actually happened and the person is going to come back tomorrow. I am hoping that we accomplished that in the song," she said.
Cooksey said she has had an incredible reaction to the song and she said she is super excited to have released it. The song has been added to some playlists. Cooksey is planning on releasing a couple more singles, but she is not giving specifics about which songs will be released. She wants them to be a surprise for fans.
One thing is sure: the songs that come from Cooksey will be honest and come from her heart. She's been a writer on every song that she has released. That hasn't been a coincidence. She said that it's important for her to be my truthful self especially in the music she releases because it allows her fans to get to know her. "…That has kind of always been my goal, just to release stuff that's really true to the heart," she said.
Cooksey loves to connect with her fans. She said technology has made that so much easier, especially during the pandemic. She said it nice to be able to jump on a Facebook Live or an Instagram Live to get to talk to fans. It allows fans to be able to ask questions and communicate with her.
Cooksey grew up in Orlando and she said she has been able to play shows all over Florida. She said she is grateful for her piano and vocal instructor. She was named to NSAI's Ones To Watch list in 2012 when she was 15 years old. While she was in high school, she had some opportunities to play some shows that helped her get a lot of new fans. She performed at the FMF Music Festival, the Deland Songwriter's Music Festival and the Daytona Music Festival. She also played in the VIP Lounge during Dierks Bentley's Sounds Of Summer Tour.
Although Cooksey played a lot of shows during high school, she was also involved in sports. She said she ran cross country since she was in the third grade. "Unfortunately, when I was in college, I started having some hip problems and I wasn't able to continue with cross country, but I knew I wanted to pursue music anyways," she said. Cooksey said that she had no real plans to be a professional athlete, but she is still active now and loves to exercise, adding that she definitely misses cross country.
How was Cooksey able to be involved in music and sports while keeping up with her school assignments? "I was definitely a very hard working student. I've always been just really into education and I was just doing so many different things at the time," she said. Cooksey said she thinks that she was just really focused and had a good group of friends surrounding her. "Of course, with the support of my family, it was a lot easier to get things done and they were always encouraging me and wanted me to pursue music," she said, adding that she was super lucky to come from such a great family that was so supportive.
Cooksey said she was shy when she was younger and she had no idea she wanted to pursue music full-time. She said she learned to play the piano when she was six years old and she taught herself to play the guitar. After high school, Cooksey went to Belmont University in Nashville. She said there were many great teachers at Belmont.
When she's not working on her music, Cooksey is a movie fan. She said she loves Marvel movies and she really likes Spiderman and Deadpool. She has liked all the actors who have played Peter Parker in the Spiderman movies, but she said Tom Holland has been her favorite. Cooksey also said she absolutely loved Avengers: Endgame and she said the movie was super intense. She went to see it in the theater and she said the entire theater was screaming the entire time.
Cooksey is also a horror fan. She said she likes great horror villians such as Freddy Krueger, Jason Vorheeves and Michael Myers. "I think my favorite horror movie is The Shining," she said.
More information about Cooksey and her music can be found on her website, www.amandacooksey.com. Her music is available on Spotify and she has a YouTube channel. She can also be found on Facebook, Twitter and Instagram.