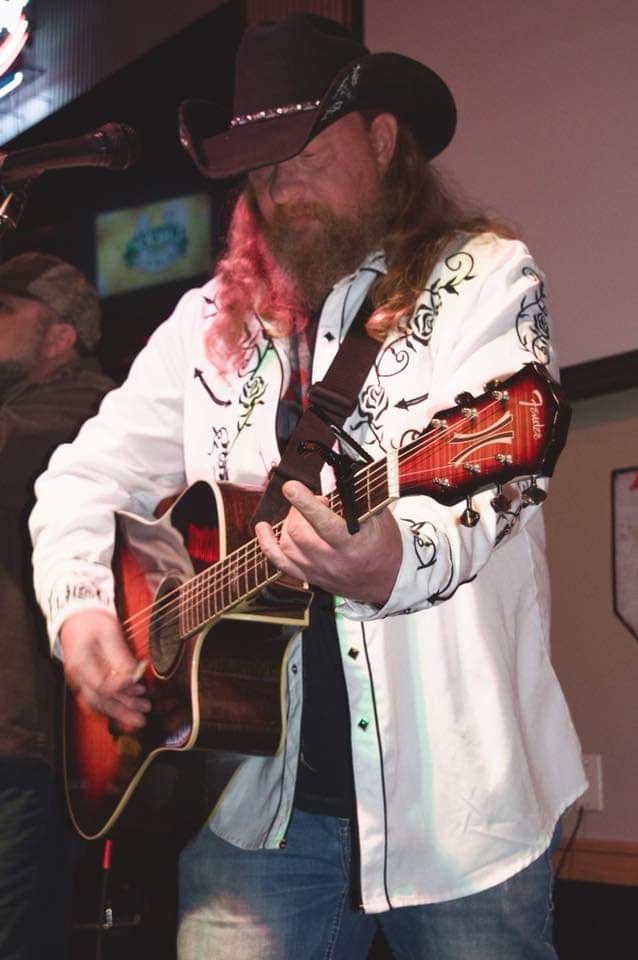 Boe Davis has been a singer, songwriter and musician in the tristate area for many years. He said he played with music with Johnny Paycheck's band after Paycheck retired and also formed the Broken Arrow Band.
He said he had the opportunity to move to Nashville and record an album. However, he said he have gotten divorced and was a single father to three small children. Now, his children are grown and he has re-connected with a producer and trying to see if he is still interested in working on an album.
Davis said that he remembers singing for quarters from family members when he was two years old. He said his first concert was Conway Twitty and he said his dad was a huge fan of Johnny Cash and Marty Robbins. Those were his earliest influences and he was later influenced by the Bellamy Brothers and Hank Williams Jr.
He started playing at The Train Stop, which was his uncle's bar, when he was about 14. He learned to play drums when he was bout 14 years old, started playing guitar around 16 and started playing bass guitar at 28. Davis said he started singing lead when he was a drummer. "Later on in life, I realized a leader should be out in front of the band playing guitar," he said.
Davis said that he started writing own songs when he was about 12. "I've probably got maybe 20 songs under my belt that I actually claim." He said that would say that he is a full blown songwriter. "If I claim it, it's very good," Davis said.
He said he wrote "Been There, Done That" in 30 minutes. "It could have easily been a number one hit in Nashville if I'd released it somehow in 95 because it fit right it with everything that was going on at the moment," Davis said.
He said he started the Broken Arrow Band in 1993 after he split up with the Dark Horse Band. Davis said his band has been playing the outlaw movement. "We were doing that stuff when everybody else was doing Brooks and Dunn," he said.