Like many singers, Brittany Bexton started singing in church. "We have a picture of me in diapers on stage at a church camp when I was like one, maybe not even one, and I'm holding a microphone in my hand," she said. Her relationship with the Lord and her spirituality is a big part of her life and that faith shines through in her latest single and devotional book, both of which were released last month.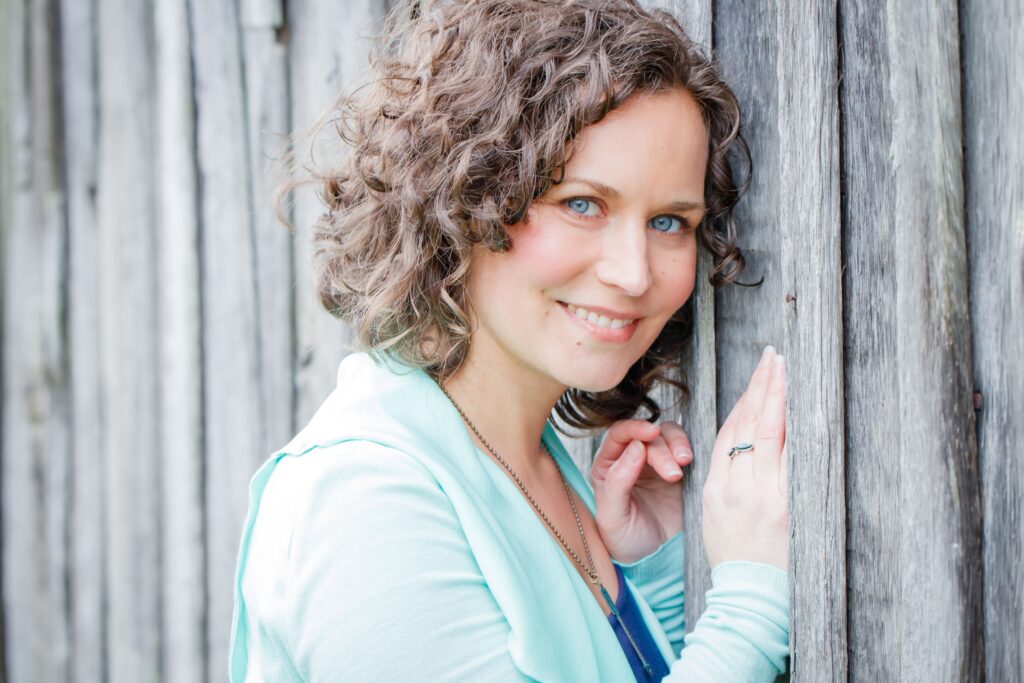 The single is called "Believe Again" and the book is called "Learning To Believe Again: 30 Days To Finding Hope, Faith and Comfort In God's Truth." She said the song was written first, but they both were birthed out the same experience. "It had been a really, really difficult period of time for me. After I moved to Nashville, I had gone through kind of a series of betrayals both personal and business-wise." One of those betrayals resulted in Bexton having to get a restraining order against a former roommate.
She said she pushed through for years and just focused on my music and touring and working. "It kind of all finally took its toll," she added. " It just sort of hit me all at once that I just spent too much time pushing through it and not processing through it and not feeling the feelings that I needed to feel." In order to do that, she took a step back and focused on herself, her healing and putting down some more roots in town. "I focused more on writing and figuring out my next steps," she said.
The writing of "Believe Again" came during that period. Bexton said she was having a really, really hard day and she was going in to write with Erica Sunshine Lee, a writer whom she had never written with before. That's when she said she heard the Holy Spirit whisper in her to write "Learning To Believe Again" because that's what she was doing at the moment.
Bexton said Lee loved the song idea because she is also a Christian and loves things that are uplifting, and they both just dug into it. From there, it wasn't a difficult song for them to write. "Some songs are great ideas and they turn out really well, but you have to work a little harder for them," she said. "Other songs, it's just like they flow through you because they needed to be written and in that moment, you were just a tool. That was this song. It's like we were both just vessels and it poured out. We both knew right away that it was a really special song."
"Believe Again" isn't the first song that has been a reflection of Bexton's faith. "God is a huge part of my life. It's a huge part of who I am," she said. She adds that she thinks that it ends up in her writing even when it's not what they are planning on writing. "I think it ends up there in little ways," she said.
Bexton said she knew when she left the writing session that it was going to be her next single. "It's been a journey getting the song out. It's taken a while, obviously, because that was four years ago," she said. "I actually recorded it pretty quickly after that, but was going to do a full EP with it and knew I needed to put it out kind of with the right team."
When they wrote the song, Bexton said she was in a rough place, but the song needed to come out. "It helped me process, actually," she said, adding that she listened to the song a lot herself after they wrote it just to soothe when she was feeling down. The song served as a reminder that even though it seems like a mess in the moment that there's still hope and it's going to get better.
There were some delays before the rest of her EP could be recorded. It was during that time when Brexton said she wrote the book. "As I was writing it, I realized that the song and the book were connected and they kind of needed to come out together," she said.
Bexton knew the song was important and sees the delay as a God's timing thing. "It was more important to come out now," she said. Middle Tennessee was hit with a series of tornados a couple days after the song's release, which killed 25 people, injured many more and caused widespread damage in Nashville and surrounding communities, as well as Cookeville, Tennessee. Bexton said when she woke up to the devastation she thought that this was a good time for the song to come out because the song is about hope after things have fallen apart. "It's what people are going to need right now, you know," she said.
The song is a little more personal to Bexton than the book. She said the song is very autobiographical. "It's not that there aren't autobiographical pieces in the book, but what I really wanted to focus on in the book was God and how I've regained my faith through those trials," she said. Bexton also added that she didn't want the focus to be on me for the book. However, she did add more personal stories in the book at the recommendation of a book agent.
"I really wanted the focus to be more on God and delving into Scripture and things that had helped me heal because I wanted it to be more universal for anybody that was going through a hard time," Bexton said. She also said that she hoped and prayed through the entire thing that it would be able to reach people who are hurting, need hope and need to know that God still has good for them despite what they might have been through. She continues to hope and pray for that.
Bexton said music has always been her path and she never planned to write a book. "I just think sometimes we get led down paths that we don't expect that we are supposed to walk into and I was obedient to do that," she said.
Right now, Bexton said she is focusing on getting back out to doing shows, doing speaking engagements. She plans to release another single before the release of her five-song EP, but she's not sure about the timeline for it. Brexton said she will probably write another book at some point, but she added that she can't wrap her head around that now. She is focusing on getting this one out to the world and the next steps.

Bexton said she is excited about what is to come. She said she would say that the biggest blessing with the song and the book is that it has already started touching people and making a difference, adding that people have come and give their testimony of how it helped them in their life. "I can't even explain how much that means to me," Bexton said. "I get choked up just thinking about some of the messages I've gotten."
Bexton felt like she was called to write these things because they were going to touch people. "I don't think there's ever a lack of awe in that I got to make a difference in someone's life," she said. "Whether I hoped or expected that or not, there's a sense of awe and gratitude every time."