Casey Muessigmann released his first single in six or seven years earlier this year and he's releasing another one this week.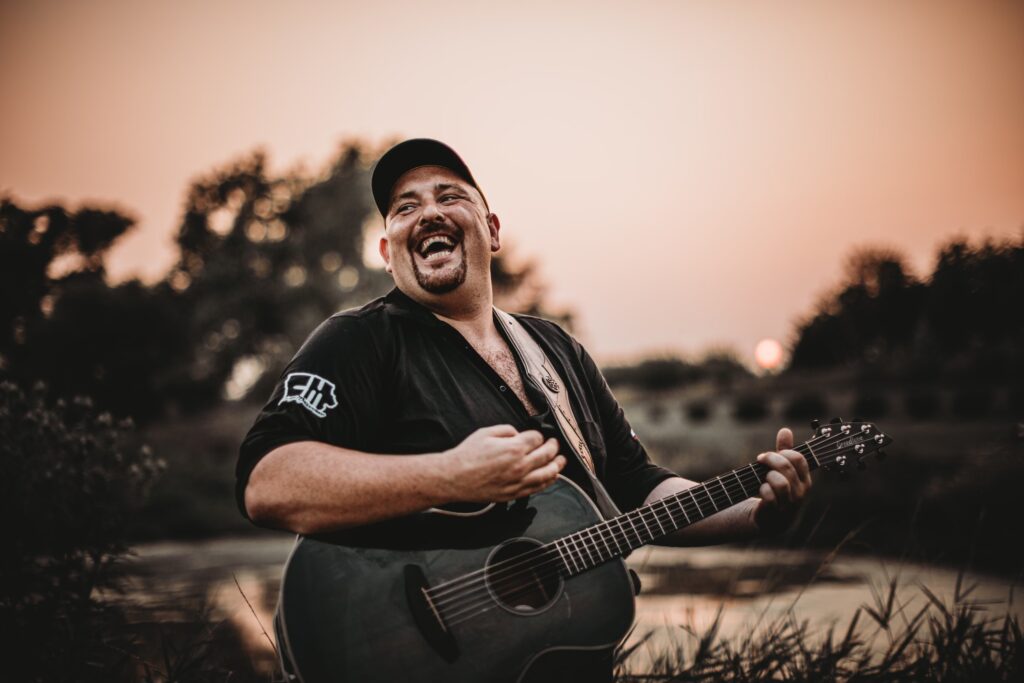 Muessigmann said he told three co-writers about his idea to write a song called "I Love Jesus, But I Drink A Little" and they were excited to write it. They did and Muessigmann released it. He said the reaction has been great. That's literally about me and I think it's very relatable because the kind of person that I surround myself with doesn't take life too seriously," he said.
He said that we are put on this planet to do things like work, save money, have a good time, and end up six feet deep. "Along the way, you've got to have a good time. My entire life I grew up in the midwest, so that's how most of me and my friends are," Muessigmann said. He added that he may have a beer at the end of the day, but he says a prayer at night before going to bed.
"I've got a lot of music that's going to be coming out in the next year or so and I just can't wait to get it to people. This is just the first of many singles that I'm going to be dropping," he said. The next single is called "This Truck's Seen It All" and it will be released on Aug. 26. He's said he's really proud of it. "If you're a good ole boy and you've got a good ole truck, it's probably seen some stuff," he said.
Muessigmann thought "I Love Jesus, But I Drink A Little" was the perfect song to re-launch him into the music release world. He didn't pick the song to be his first release from his upcoming album. He left that up to his fans. Muessigmann explained that he and his team picked four songs that they felt were really marketable. He posted the titles and posted on various social media platforms which one they would want to hear. The fans didn't hear any of the songs or know anything about them. They were just picking from the title. "They always say you can't judge a book by its cover, but that's exactly what I asked them to do," he said. "I Love Jesus, But I Drink A Little" came in first, and "This Truck Has Seen It All" came in as the second most popular of the four song titles. Muessigman said he's pretty proud of the entire album. "People are going to learn so much about me from these songs," he said.
If Muessigmann's name sounds a little familiar, there's a reason for that. He has been on The Voice. He said he grew up doing singing competitions, but he was more athletic when he got older. When he was in college, he was on the wrestling team and he said he was having a pretty decent season when he was hurt. The injury meant that he wouldn't be able to compete in the national tournament as he had expected. That's when his roommates signed him up for the voice.
He went to the audition and he said most people sang a verse and a chorus. He recalled singing Chris Young's "You" and being stopped after singing only about half of a verse. Apparently, that's all they needed to know Muessigmann had talent. They gave him a red slip and he headed down the elevator. He said everyone went crazy because they hadn't seen a red slip in about two and a half hours. He said that's when he realized something cool was happening.
Even with that success, it was months before he was able to sing for the show's judges. When he went to LA, there were a lot of things to do like wardrobe fittings. Muessigmann said he spent a lot of time stressing out and a lot of time sitting by the pool drinking a beer. When he did get his time in front of the judges, Blake Shelton's chair and CeeLo Green's chair turned for him. When his time on the show came to an end, Muessigmann moved to Nashville. He later moved back home to Iowa because he missed his family and his dog. He still goes back to Nashville regularly.
More information about Muessigmann can be found on his website, www.caseymuessigmann.com. His music is on Spotify and he has a YouTube channel. He is also on Facebook, Twitter, Reverbnation, Instagram and Itunes.