Chelsey James released "The Men and the Boys" earlier this year and it has already had over 37,000 plays on Spotify. "Hand On The Bible" was released last year and it was played on Spotify more than 108,000 times. James has plans to release more music later this year.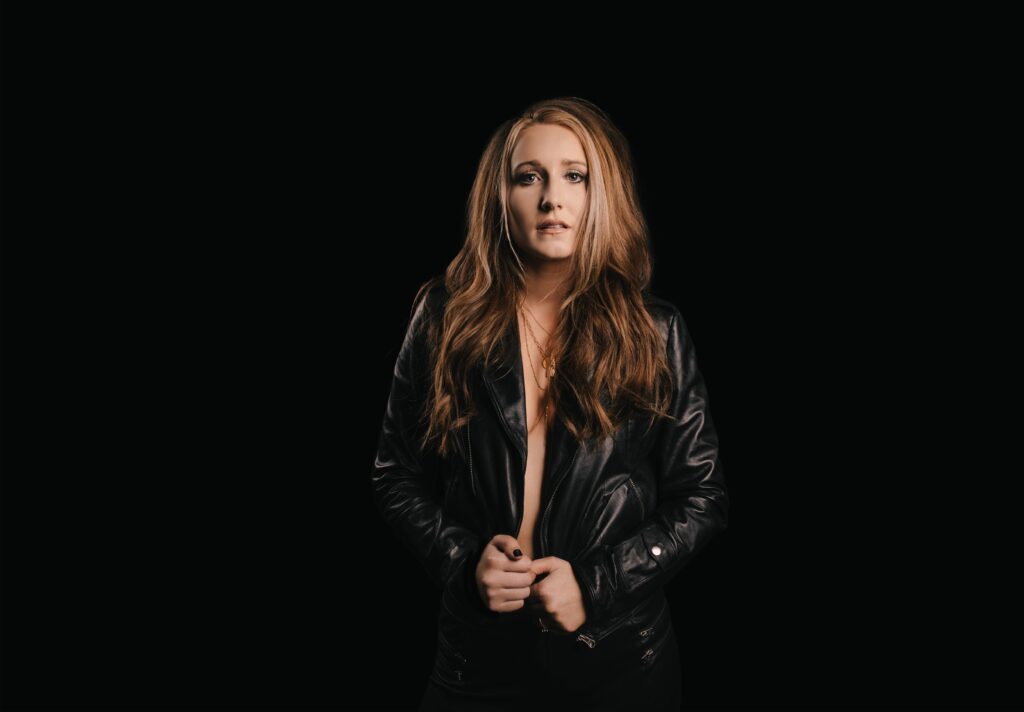 James co-wrote "The Men and the Boys" and she said the song started when she heard a track that her producer had. There were no words written for the music and she wasn't sure where she wanted to go with it. That's when one of her co-writers mentioned that he had been thinking about writing a song based on the saying about what separates the men from the boys. James said that she immediately thought of going out to the country bars in college with her friends. "There's just a sea of these fake cowboys, which in the song we call catalogue cowboys. They are all dressed the part, but they are not acting the part in real life," she said.
James said the song has been fun to play live and it is quickly becoming a favorite among those who hear it. While the single is available now, "The Men and the Boys" will be on her upcoming EP, which is scheduled to be available in May. It will have five songs on it, including "Hands On The Bible," "The Men and the Boys," her next single "Steady" and two more songs. "I've got a lot that I've written over the past year with COVID that I'm ready to get out, so lots of new music this year," she said.
"Steady" is not specifically about the pandemic, but it was inspired by it. James describes "Steady" as kind of a love song, but not a "mushy gushy" love song. "It's like a Faith Hill ballad with a little rock flair mixed in. I'm super excited about it," she said.
James said she knew last year when the pandemic started that it was not going to be good for a musician. She said it's hard when you are following a dream and there is a setback, but the pandemic was especially tough. "I just remember days of being terrified of how things were going to turn out," she said.
James said her husband is a super level-headed guy thankfully and he was able to talk her through all the lows she had during the beginning of the pandemic. "I owe a lot to him for helping me keep going. There were some days he was the only one able to keep me going and keep pursing this because I wanted to give up because it seemed so far out of reach at that time," she said. That experience is what inspired her to write the song. "For me, it's about him," she said. "It could be about anyone, maybe your dad or just a friend. It's about that person in your life who can pick you back during those bad times in life."
James said there is always a silver lining in everything and she used the forced downtime during the pandemic to focus in some parts of her music career that she had been ignoring. "I think last year gave me the chance to really strengthen all of that. I really dove into my online content because that was definitely something I think was lacking," she said. James said that she was great at connecting with her audience at live shows, but maybe not as good at connecting with fans across the world online that might not ever get to see one of her live shows.
During that time, she started doing more social media, improved her website and did more songwriting. "It can be hard to make yourself be creative sometimes when you are so busy doing all of the other things you have to do." She said she feels like is am stronger now in all aspects of her career.
James isn't someone who knew that she wanted to be a singer since she was a child. She said she has always loved country music and she constantly sang along with the radio when she was in the car, but she never did musically. She didn't start singing publicly until she was in college. "When I was in college freshman or sophomore year maybe, I was getting ready to go out with some friends and I was singing along to the radio," she said. "One of my friends shut off the radio and was like, 'Oh my gosh, sing some more.'"
Those friends strongly encouraged James to start doing karaoke. "They decided that I was good and I needed to go to all the karaoke bars in town, so they would drag me to the karaoke stage and force me to sing against my will most of the time," James recalled. She said her go-to karaoke songs included "Before He Cheats" by Carrie Underwood and "Maybe It Was Memphis" by Pam Tillis. She said she knew "Before He Cheats" by heart and had sung the song a million times in her car. James said Carrie Underwood is an artist who had a big influence on her. "I was like in sixth grade when she won American Idol and I just loved her," she said, adding that she sings the song sometimes in her shows.
James said that started getting comfortable doing karaoke and people liked hearing her sing. She later joined a cover band and started playing shows. She said singing a karaoke song is singing for three minutes and you're done. She said she was nervous when she started doing live shows with the band because she had to perform for hours without making mistakes. Now, she said that she looks at it differently. She said that she has time in a live show to warm up the crowd. James said she loves to perform shows.
While in college, James earned in a general business degree because her college didn't have a real estate degree program. "I worked in real estate and that was always the plan," she said. James did internship at a real estate office and later worked in property management. She became so busy playing shows that she couldn't have an 8 to 5 job. She earned her real estate license, which allowed her to create her own schedule. She did that for a while, but there came a time when she didn't have time to do that with her music career.
James said the cover band became quite successful regionally and she thought that she should start writing my own music. "I took a stab at it and it ended up going pretty well to my surprise," she said. While her family has been supportive of her music dreams, that's not true of everyone. She recalled that one of her bandmates, who was also her boyfriend at the time, was less than encouraging when she had an interest in pursuing her own music career while she was still with the band.
James has given a lot of thought into trying to make sure that the crowd has a good time. She puts time into making setlists for that reason. "I love learning how people react to certain songs and how to place them together to make this really cool roller coaster of a live show with the highs and the really intimate, quiet moments," she said.
James has learned that it's not just about which songs she sings, but it is also about the order in which she sings them. "It's all about the mood placement. It's taken some time to learn that," she said. "It takes time being on stage and watching how people react to figure that out." She said she loves to sing song medleys because they allow her to take her favorite parts of the songs and get through more songs that she wants people to hear.
Although James said they have a setlist printed out with them on stage, she said it never goes as planned. "Every crowd is different," she said. "It might depend on the age of the ground or whatever or how drunk they are." James said if the crowd is a little older and they are just loving the classics, they would include more of the classics in the show. "You can totally tell when the energy starts getting lower, so I'm constantly moving things around on the fly," she said.
Over the years, James has had the opportunity to play shows in a variety of venues. She said there are pros and cons to doing shows in honky tonks and doing paid shows in theaters. She said she's not always the focus in the bars when the music is background noise. With people coming in and out of bars, she said the crowd stays fresh and you can maybe do the same song twice in one set. She said theater shows feel different and all the eyes are directly on her, adding that it takes a little while longer to get in the groove in that setting.
James said creating setlists and making sure you have an attention getter helps get the attention of the crowd. She said one thing that can make the crowd stop connecting is if you aren't genuine. "I don't plan usually what I am going to stay in between song when I go up there," she said. "I try to pretend that I know every single person in the room and they are just a group of friends."