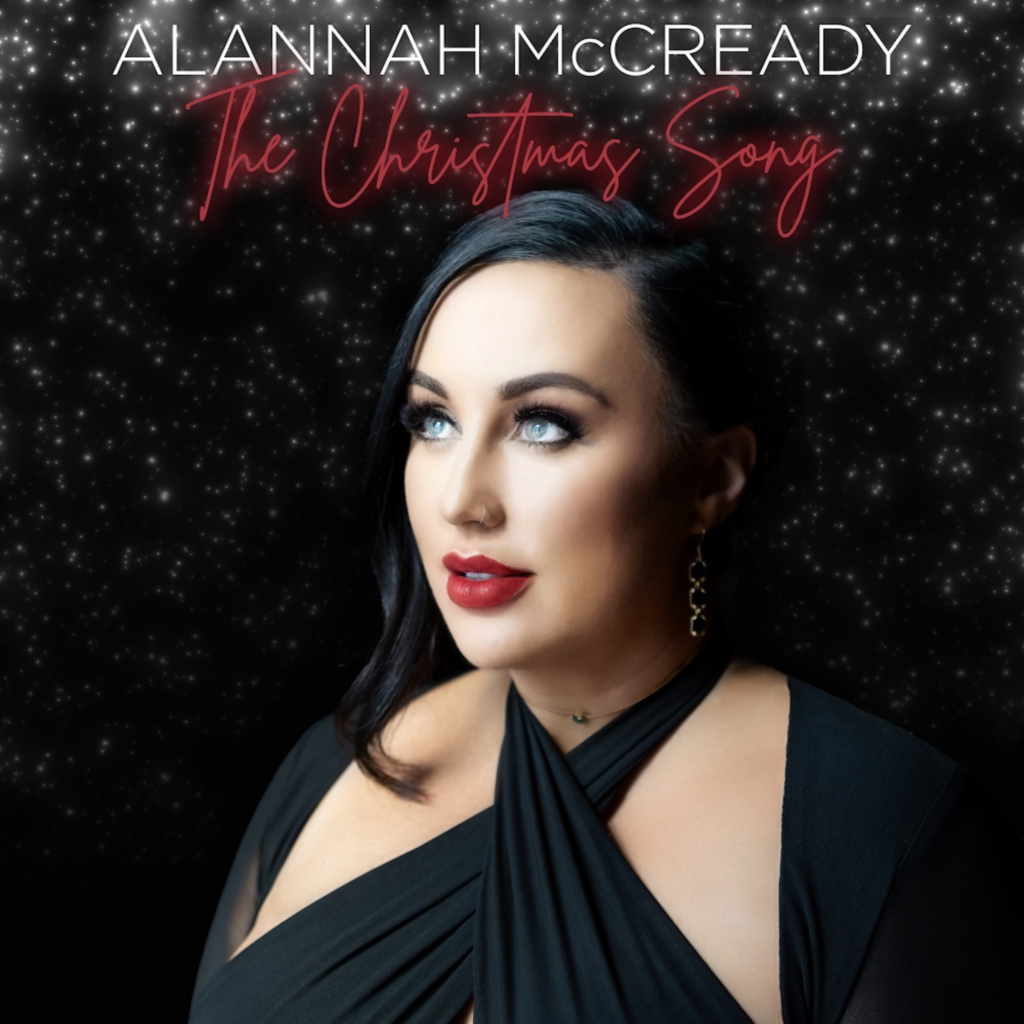 What is your current single and/or album? My current original single is "Something Like That." I also just released a cover of "The Christmas Song" that is currently available on all platforms!
What was a typical Thanksgiving meal look like for your family? On Thanksgiving, we like to keep it pretty traditional! So we have a turkey, sweet potatoes, green bean casserole, mashed potatoes, and, of course, pumpkin pie!
What were your Thanksgiving traditions when you were younger? We always have our Thanksgiving meal at my Uncle Dave's house! He is an amazing cook, and having the whole family together is wonderful.
How has your Thanksgiving celebration changed since you have become an adult? Now that my brother and I are adults and have our own schedules, sometimes it is hard to plan visits! But I am so grateful we can still get together on major holidays like Thanksgiving!
What is your favorite Thanksgiving Day memory? My favorite memory is the last Thanksgiving we had with my grandpa.
What are you most thankful for this year? The list is endless, but I am thankful for my health as well as the health of my family members. I am also thankful for the fact that I get to do what I love every day, and my first nephew, who was just born!
Do you prefer artificial Christmas trees or real trees? I have to admit that I prefer an artificial Christmas tree because I can box it up and reuse it every year, which saves a lot of time and money when decorating, haha.
When do you decorate your Christmas tree? It varies from year to year depending on when the Christmas spirit hits me, haha. It is my favorite holiday, so I decorate pretty early, sometimes even before Thanksgiving!
What is your favorite Christmas song? What makes it your favorite? My favorite Christmas song is definitely "The Christmas Song," which is why I am so excited I could release my version of it this year! I think it's my favorite because it reminds me of the holidays with my family where we sing Christmas songs together.
What is your go-to holiday drink? I would say spiked peppermint hot chocolate!
What is your favorite Christmas present that you have ever received? In 2013, I got my little fur baby Zoe for Christmas, and she will forever be my favorite Christmas gift!
What were your Christmas traditions when you were younger? My mom, dad, brother, and I always go to my grandparents' house on my Dad's side of the family on Christmas Eve and then my Uncle Dave's house with my mom's side of the family on Christmas Day. I feel very lucky that the majority of both sides of my family live close enough to get together on the holidays!
How have your Christmas celebrations changed since becoming an adult? They actually have not changed! I love that we still have the same traditions and celebrations now as we did when I was younger!
What is your favorite Christmas memory? I think every Christmas that I get to spend with as much of my family as possible is a great memory!
How do you spend the week between Christmas and New Year's Day? My birthday is December 30th, so I usually try to celebrate my birthday within that time because I like to try and catch my friends and family before they head out of town for the holidays or to a destination for New Year's Eve!
How do you spend New Year's Eve? As an artist, I usually spend New Year's Eve playing a show! I will be doing the same this year so for those of y'all who live in Nashville, make sure you check my Instagram for show details!
What do you typically eat on New Year's Day? I usually spend New Year's Day at home relaxing and writing goals for the new year, so I don't have any special meals that I can think of, haha.
Do you have a New Year's Resolution for 2022? Yes, a lot of them revolve around music. The goals I have for next year are lofty, so I plan on sticking to my resolutions this year!