Do you prefer artificial Christmas trees or real trees? My whole life growing up we had an artificial tree because my sister is allergic, but one day I would love to have a real tree.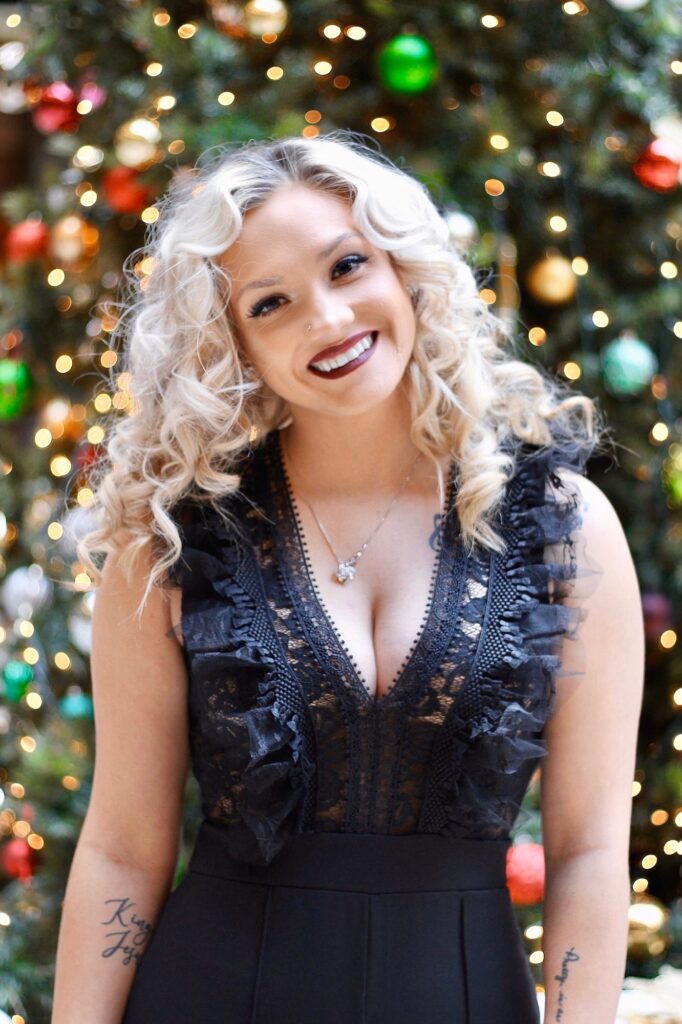 When do you decorate your Christmas tree? We usually put the tree up and decorate the day after Thanksgiving.
What is your favorite Christmas song? What makes it your favorite? My favorite Christmas song is Sweet Baby Jesus. I love how the song sings about Jesus coming to Earth to save us.
What is your go-to holiday drink? My go-to holiday drink is a toasted white chocolate iced mocha from Starbucks.
What is your favorite Christmas present that you have ever received? My favorite Christmas present that I've ever received is the first guitar that I ever got.
What were your Christmas traditions when you were younger? On Christmas Eve my family would go to the Christmas Eve service at our church and then that night my sister and I were allowed to open one present.
How have your Christmas celebrations changed since becoming an adult? Since we've lost loved ones over the years, our get togethers are much smaller now.
How will Christmas be different at your house this year be different this year because of the COVID-19 pandemic? Since we are unable to meet with everyone in our family, we will be face timing each other to open our gifts.
What is your favorite Christmas memory? Every Christmas since my sister and I were born, my Dad has gotten us a special Christmas bear. Now that we're older we get a special ornament instead of a bear.
How do you spend the week between Christmas and New Year's Day? I spend that week cozied up with lots of blankets watching Hallmark Christmas movies.
How do you spend New Year's Eve? For New Year's Eve, I go to a family friends house to ring in the New Years. We eat lots of food and play games.
How will the pandemic impact your celebrations? For all of our celebrations this year, we are focusing on our health and having smaller gatherings.
What do you typically eat on New Year's Day? On New Year's Day we eat Pork and Sauerkraut.
Do you have a New Year's Resolution for 2021? My New Year's Resolution is to cook one new thing each week.