Do you prefer artificial Christmas trees or real trees? Artificial with lights already placed! We have a 12 ft. tree already in our living room.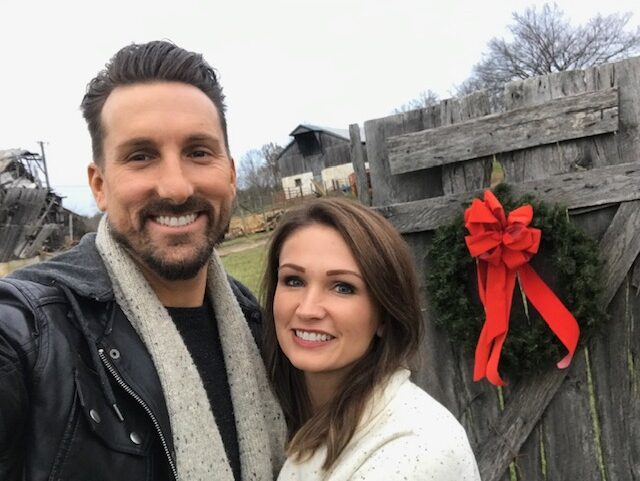 When do you decorate your Christmas tree? Oct 31!!!!
What is your favorite Christmas song? What makes it your favorite? Too many to name but several stick out to me. Anything sung by Bing or Sinatra! I am a huge fans of the Home Alone soundtrack.
What is your go-to holiday drink? Punch!
What is your favorite Christmas present that you have ever received? Oh, so many to mention! One that sticks out as a dirt bike when I was younger from Elf "Ramone". My parents also restored my old 96 Camaro about 5 years ago and that was a huge surprise. I drove it 20 years ago in high school.
What were your Christmas traditions when you were younger? Growing up we would spend Christmas eve at Nanny's house and Christmas Day at mom and dad's and then lunch and afternoon at Grandma Ruth's. I sure do miss those days.
How have your Christmas celebrations changed since becoming an adult? Mostly still the same. Some of our family have passed but we have learned to carry on traditions and keep our family love growing strong.
How will Christmas be different at your house this year be different this year because of the COVID-19 pandemic? We are not hosting all the family this year and keeping things smaller bc of COVID and our son Jax.
What is your favorite Christmas memory? Every single one. Every year has been special on the Shelburne Farm.
How do you spend the week between Christmas and New Year's Day? Eating leftovers, spending time shopping and gearing up rehearsing for New Years Eve show!
How do you spend New Year's Eve? Usually with my band performing!
How will the pandemic impact your celebrations? Smaller Groups.
What do you typically eat on New Year's Day? Anything and everything!
Do you have a New Year's Resolution for 2021? Just learn to be a great (NEW) dad, loving husband, continue being a strong family man, grow my Christian belief's and get back to touring!