Do you prefer artificial Christmas trees or real trees? I have 3 sets of the 3 artificial alpine trees and I put all of them up…2 sets in my living room and 1 outside the glass doors on my deck.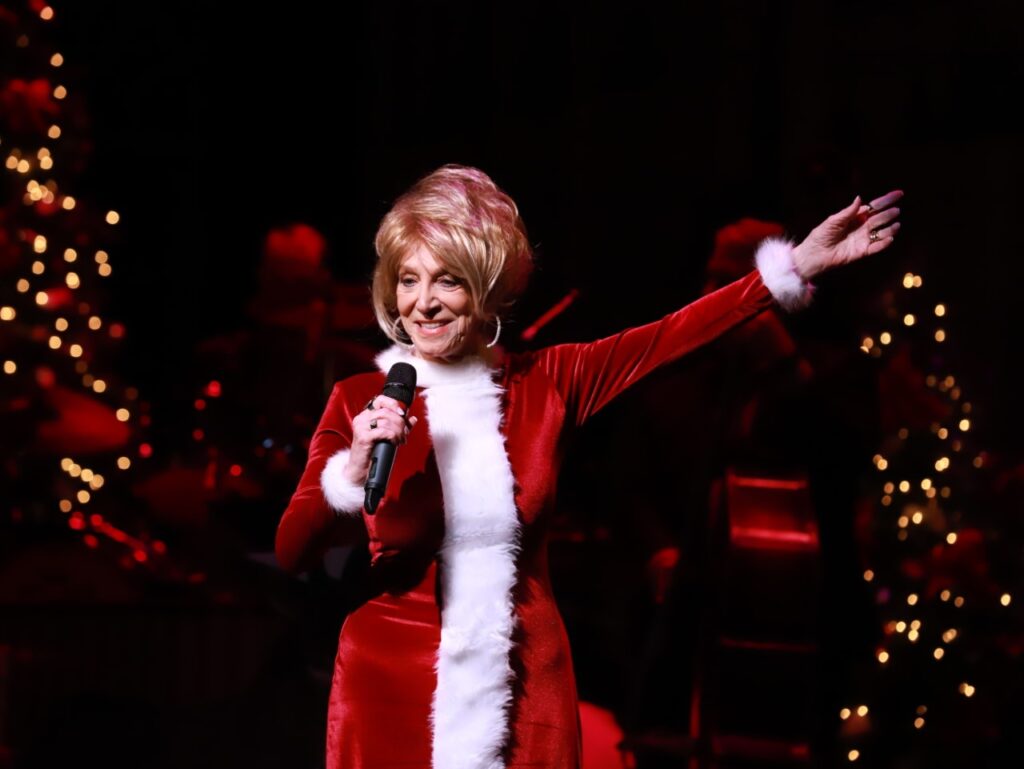 When do you decorate your Christmas tree? As soon as I can get off this computer!! I'm starting early this year…already have lights out front of my house….I want to spread cheer to my neighbors too!
What is your favorite Christmas song? What makes it your favorite? I'll be Home For Christmas….because I'm grateful that I can be and know that not everyone has that luxury….thinking of military, first responders.
What is your go-to holiday drink? Wine….pretty much like all others seasons!
What is your favorite Christmas present that you have ever received? My Howdy Doody string marionette that I got when I was 10….and I still have it!
What were your Christmas traditions when you were younger? Going out in the woods and cutting down our Christmas tree and helping make fudge…especially maple fudge growing up in Pennsylvania.
How have your Christmas celebrations changed since becoming an adult? Definitely my focus is on others more than on myself, and I love my Santa Paws funds and needed items for the pet shelters here in town.
How will Christmas be different at your house this year be different this year because of the COVID-19 pandemic? We will be together …somehow with the kids and grandkids….even if it is outside! And for most years we have gathered on our back deck overlooking the Cumberland River with the gas pit…and that has worked well…and I'm sure will this year.
What is your favorite Christmas memory? There have been so many that I don't want to name one…wouldn't want to hurt anyone's feelings:)
How do you spend the week between Christmas and New Year's Day? Just relaxing usually and enjoying the wind down following all the busy days.
How do you spend New Year's Eve? Sometimes in years past we would work the Nashville Nightlife Dinner Theatre since it is close to our house and all the cast there are our close friends. But we don't travel or go downtown…rather be home to celebrate with close friends.
How will the pandemic impact your celebrations? We will definitely be home this year and probably do fireworks with our neighbors like we did July 4th….we have wonderful neighbors.
What do you typically eat on New Year's Day? It usually changes from year to year…but try to have pork, saurkraut for us Northerners and black eyed peas for us Southerners.
Do you have a New Year's Resolution for 2021? Just try to be the best person/friend/neighbor/artist I know how to be….and stay healthy!