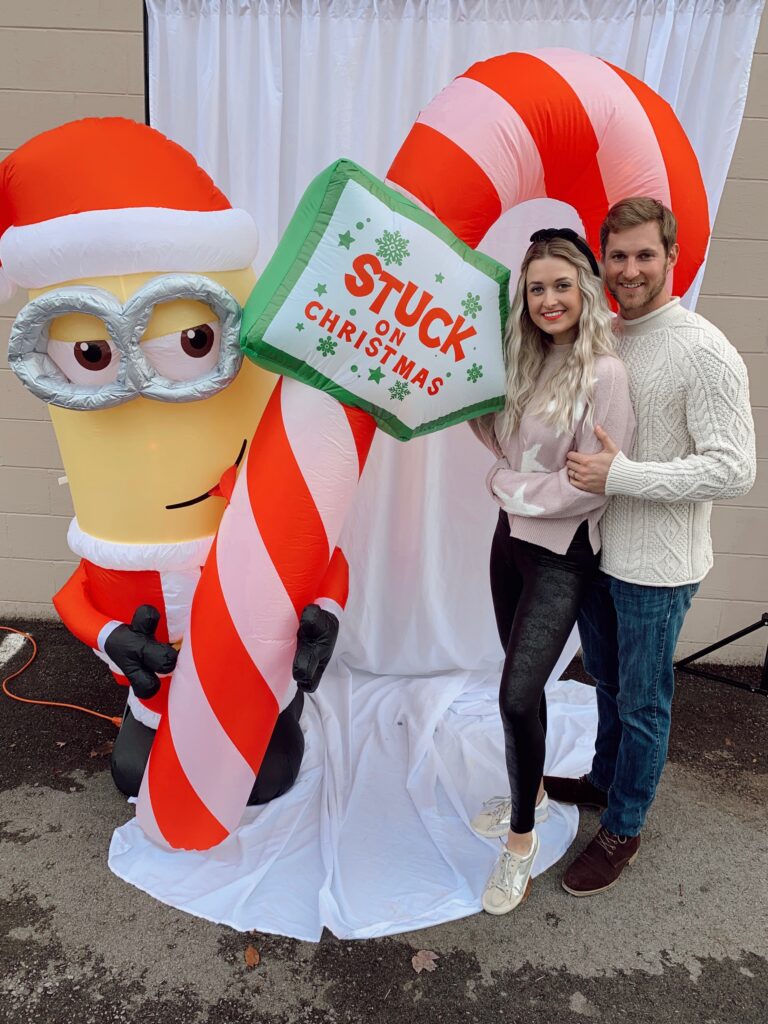 What is your current single and/or album? "Letter From Heaven"
Do you prefer artificial Christmas trees or real trees? Real Christmas trees
When do you decorate your Christmas tree? The day after Thanksgiving! Anything earlier is too soon, anything after is too late, ha!
What is your favorite Christmas song? What makes it your favorite? "Silver Bells" and "O Holy Night." My family and I would always sit around and sing these during our holiday get-togethers so there are so many special memories associated with these songs!
What is your go-to holiday drink? "Santa's Ho Ho Ho!" It is champagne, ginger ale, cranberry juice, and some fresh strawberries, then you garnish the drink with some rosemary. So tasty and festive!
What is your favorite Christmas present that you have ever received? Probably my ihome that my mom got me years and years ago! It was just an extra little gift she got, I didn't ask for it, but I truly use it every single day!! I use it as a speaker, to charge stuff, as a radio, alarm clock, and sound machine! She did good!
What were your Christmas traditions when you were younger? My family and I would all get our pjs on, make some hot chocolate, pile in the car and go drive around looking at Christmas lights!
How have your Christmas celebrations changed since becoming an adult? When my brother and I were younger, we would get up at the crack of dawn and run into the living room to see what all Santa left. This has definitely changed now since we are older and I am married, but my husband and I now wake up Christmas morning, spend some time together and then head over to my mom and dad's where they cook a home-cooked breakfast for everyone and then we all celebrate Christmas together.
What is your favorite Christmas memory? Definitely riding around with my family in pjs, drinking hot chocolate looking at Christmas lights. I also loved when my little brother would come wake me up at the crack of dawn on Christmas morning, and we would both run into the living room to see what Santa left us. Mom and Dad would be filming, and my grandparents would be over to watch too. Then we would all eat a big home-cooked breakfast together. Truly such sweet memories.
How do you spend the week between Christmas and New Year's Day? Lots of family time! I typically will travel to Rome, GA to do Christmas with my dad's side of the family too!
How do you spend New Year's Eve? On my couch with my hubby, watching the ball drop on tv!
What do you typically eat on New Year's Day? Black-eyed peas and turnip greens, of course!
Do you have a New Year's Resolution for 2022? I feel like it is so stereotypical, but probably workout more haha! Also to not overbook myself. Sometimes I have a hard time saying no to things and wind up absolutely exhausted every month. So I am definitely going to strive to put my mental health first this year.