What is your name? Judy Paster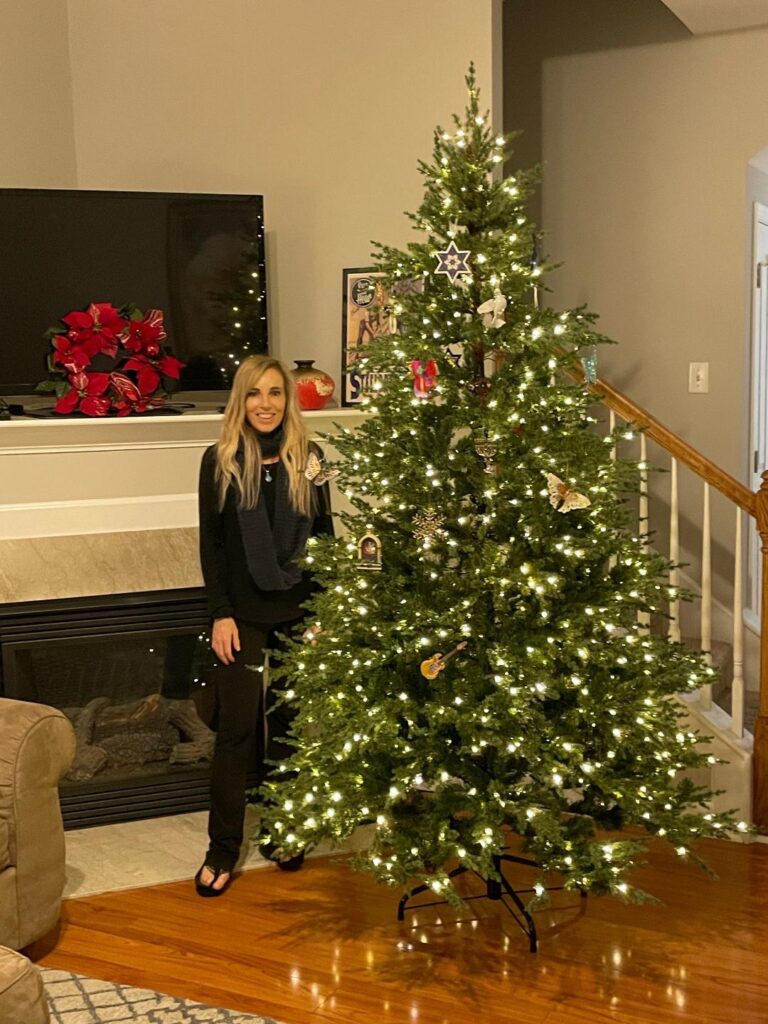 What is your current single and/or album? Chop Wood Carry Water
What was a typical Thanksgiving meal look like for your family? Turkey, gravy, stuffing, roasted brussel sprouts, homemade bread, carrot soufflé (tastes like whipped sweet potatoes), pecan pie, banana bread !
What were your Thanksgiving traditions when you were younger? All the cousins and my Grandparents, Aunts & Uncles gathered at our house where I grew up outside of Philadelphia! We had turkey & all the trimmings; different kinds of stuffing, and my Grandma baked the best fresh apple pie! There was football and movies afterwards.
How has your Thanksgiving celebration changed since you have become an adult? I have Thanksgiving now with my Husband's family, on their farm in Tennessee. It's a beautiful celebration. This year we took out our guitars and sang our songs and also watched my nephew & his wife's extreme sports videos. (He pogo jumps & she skates!)
What is your favorite Thanksgiving Day memory? This year is my favorite! Singing our songs and watching my nephew pogo on the farm. (He is the world champion in Xtreme Pogo!) Look up Dalton Smith!
What are you most thankful for this year? My husband & his family (now my family).
Do you prefer artificial Christmas trees or real trees? I've never had a real tree, but we have a big artificial tree this year, with twinkly lights & filled with ornaments from my Mother-In-Law that I picked out. It's absolutely beautiful!
When do you decorate your Christmas tree? We decorated it the night before Thanksgiving.
What is your favorite Christmas song? What makes it your favorite? I like 'O Holy Night'. The lyrics and chords are beautiful and I like playing it on the guitar.
What is your go-to holiday drink? Red wine??! Don't really have a holiday drink.
What is your favorite Christmas present that you have ever received? Christmas Ornaments from my Mother-in-Law!
What were your Christmas traditions when you were younger? I didn't have any being raised Jewish & it not being celebrated. Now I celebrate it as an adult, with much joy! (Jewish & Christian are actually a perfect combination!)
How have your Christmas celebrations changed since becoming an adult? They haven't changed- they're brand new!!
What is your favorite Christmas memory? Decorating our tree this year!
How do you spend the week between Christmas and New Year's Day? Singing, writing, & working.
How do you spend New Year's Eve? This year, either at 3rd & Lindsley with my husband or at a party with my friends! Next year, performing with my trio or band.
What do you typically eat on New Year's Day? Big breakfast! Eggs, turkey bacon, pancakes, maple syrup, butter, coffee & more coffee!
Do you have a New Year's Resolution for 2022? Be a kinder, smarter, wiser, & more loving wife & person, and create the best music I can with all of my heart. Be a blessing through my music, songs & voice. Have my songs placed in film and tv. Become a millionaire & give some away!