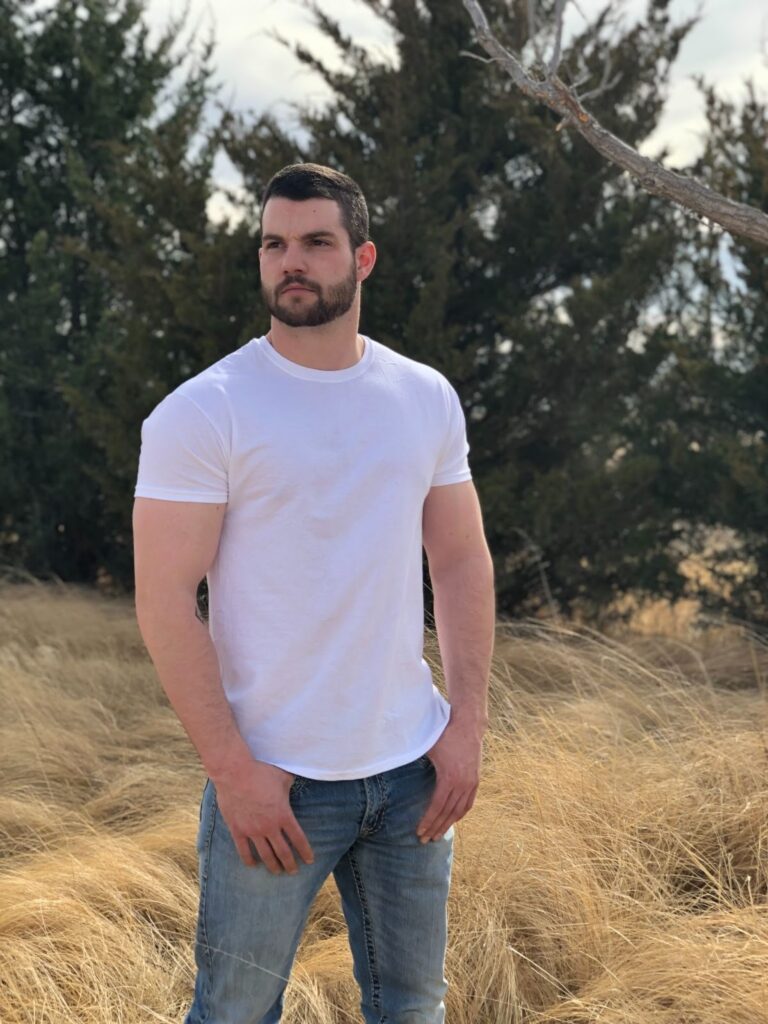 What is your current single and/or album? Borrow A Kiss
What was a typical Thanksgiving meal look like for your family? A typical Thanksgiving meal would include Turkey, Ham, Dressing, mashed potatoes, green bean casserole, rolls, Sweet potato casserole, and mac and cheese. Of course, I can't forget all the sweets, like pumpkin pie, cheesecake, pumpkin bread, cookies, and my mom's famous fruit salad!
What were your Thanksgiving traditions when you were younger? We had a couple growing up, the usual one was playing football with cousins and uncles, and the other would be playing dominoes and card games.
How has your Thanksgiving celebration changed since you have become an adult? I'm the one making the food instead of testing it lol.
What are you most thankful for this year? What I'm thankful for every year, my family and friends, but also more than that. I have fans I'm thankful for as well, I wouldn't be where I'm at and be able to do what I do and reach so many people without their collective support. I'm thankful that God allows me to live and breathe another day to chase my dreams and make music for people.
Do you prefer artificial Christmas trees or real trees? 100% artificial! We tried the real tree one year and that was a giant mess, pines were everywhere, and they die really quick. Not to say I don't like real trees, but if I was to do another one it would have to be outside where the clean-up is a little easier!
When do you decorate your Christmas tree? Usually the day after Thanksgiving, but sometimes we jump the gun and do it a little earlier.
What is your favorite Christmas song? What makes it your favorite? I'd have to pick a couple, Oh Come All Ye Faithful, O Come O Come Emmanuel, Silent Night, and most of the classic Christmas songs. I love how pure the songs are, the music draws you in and really puts you in the Christmas mood!
What is your go-to holiday drink? I mean you can't go wrong with eggnog, but if we're talking adult beverages I'd have to go with any kind of whiskey wets my whistle!
What is your favorite Christmas present that you have ever received? The first guitar my parents ever bought me. I was so happy to have my own guitar (plus my dad could have his back since basically stole it lol). I still have it and I'll have it until the good Lord takes me home.
What were your Christmas traditions when you were younger? My brothers, my dad, and I would always put the lights up together every year, and then we would join my mom in decorating the house with her. Writing a letter and making milk and cookies for Santa, and after all that was done, we would drive around town, which we still do, and look at all the Christmas lights on people's houses throughout town.
How have your Christmas celebrations changed since becoming an adult? It hasn't changed lol we still do the same traditions every year since I was a kid.
What is your favorite Christmas memory? I don't think I have a favorite, every Christmas is special. Getting to spend time with family exchanging gifts and playing games but most importantly celebrating Jesus' birth.
How do you spend the week between Christmas and New Year's Day? Usually putting up all the decorations and relaxing.
How do you spend New Year's Eve? I spend it with my family hanging out at home waiting for the ball to drop so we can all celebrate the new year, nothing too crazy!
What do you typically eat on New Year's Day? The traditional black-eyed peas, but other than that we don't really make a big meal or anything.
Do you have a New Year's Resolution for 2022? I do not, I've never really done the resolution. I take each day as it comes and try to live my best with each day.