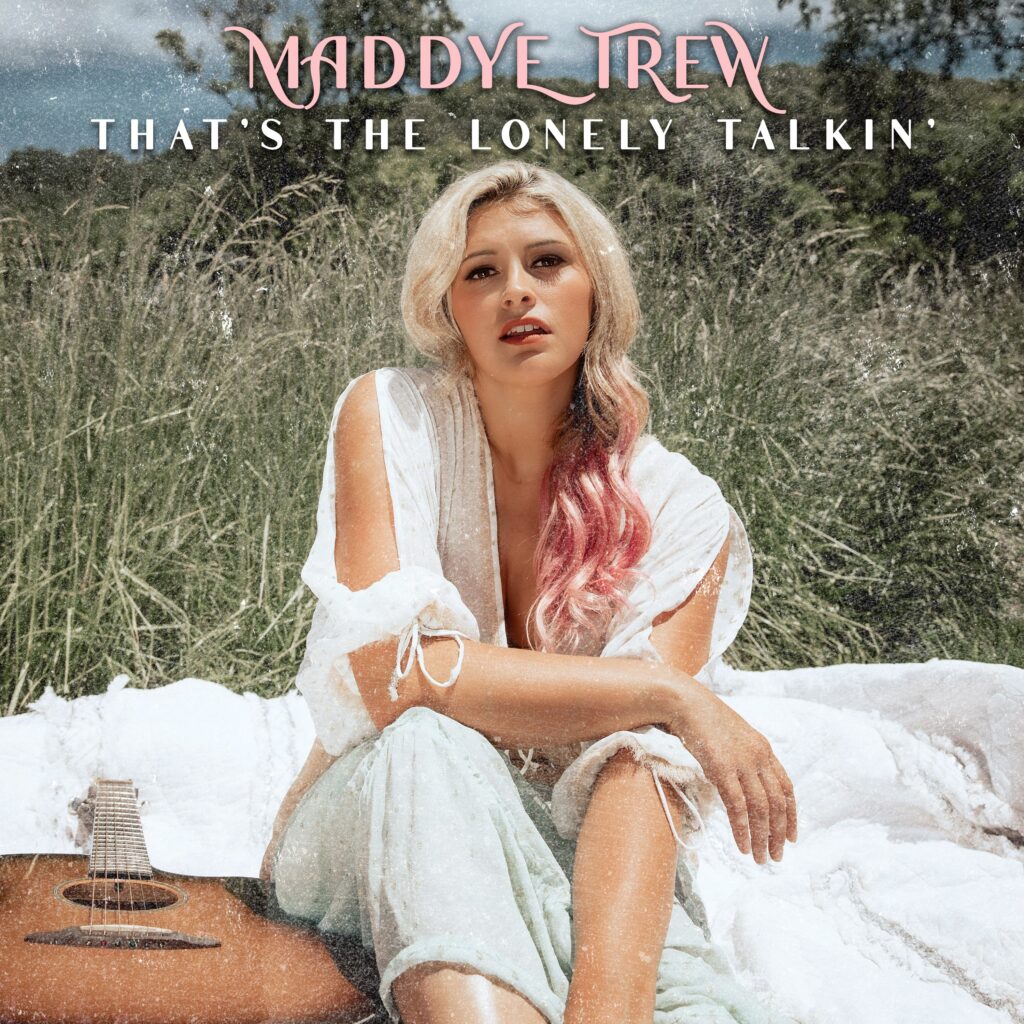 What is your current single and/or album? "That's the Lonely Talkin'"
What are you most thankful for this year? This year, I'm very thankful for my music friends – specifically my mentor/manager Jeff McMahon, Jim Brown, and Troy Castellano. They believe in me so much that they asked me to perform alongside them, first Troy with an invitation to sing at The Bluebird Café, and then Jim who asked me to open three shows for him on a weekend Florida tour. It was my first for both, and I couldn't have asked for a better path to those opportunities. I look up to these men so much and am blessed to have their guidance and friendships.
Do you prefer artificial Christmas trees or real trees? I grew up with an artificial tree. I love the idea of a real one, but I'm an allergy girl, so it typically doesn't happen. However, I am inclined to buy a real one at least once, just for the experience of having it … and to say I did it!
When do you decorate your Christmas tree? I decorate my Christmas tree right after Thanksgiving; the family is still together to decorate and that makes it more special.
What is your favorite Christmas song? What makes it your favorite? "Hallelujah" is one of my favorite Christmas songs. Last year I did a cover of it together with my godfather for my YouTube channel; we recorded out and filmed out at Troy Castellano's "My Blue Heaven Studio." It was so fun to perform with him and share it with our families and everybody. Pretty special stuff.
What is your go-to holiday drink? My favorite holiday drink is whatever me, my uncle, and brother make during Christmas break. It's become a tradition in my family to make homemade Christmas cocktails. We go "all out," garnishes and everything, so they look and taste like ones you'd get at a cool bar. This year, we have decided to play with whiskey. We make 'em every night we're together for the holiday, and it adds to all the good times we have on the trip.
What is your favorite Christmas present that you have ever received? My favorite Christmas present that I've gotten is my guitar strap. It's brown and rustic with the lyrics of "Your Song," one of my songs, engraved on it. It's beautiful … and every time I sing that song, I have an extra boost of confidence. Thanks, Mom!
What were your Christmas traditions when you were younger? Our Christmas traditions growing up – we would always watch National Lampoon's Christmas Vacation together with my dad at some point. Christmas morning, we would always have to wait on my mom to get the camera ready before we could walk out of the hallway to see what Santa brought. We made sausage balls for breakfast, and we would have traditional Thanksgiving food for lunch. My grandparents would come over, and we'd open more presents and then explore our stockings. Sometimes, we would go to the movie theatre afterwards. It was a day to spend time together and play with our new toys.
How have your Christmas celebrations changed since becoming an adult? Celebrating Christmas as an adult is definitely different. I have three Christmases now. We sold my childhood home, and my aunt has had a baby, so we've gravitated to having Christmas at their place now. When we get home from my aunt's, we head over to my grandfather's lake house. He always must take a picture of each of us with every Christmas present we open. I love being by the lake and opening presents. My grandfather, "D-Dad," grills steaks for everybody as well, so it's a very peaceful and happy time. Then we celebrate with my dad at his house or maybe some fun place like a bowling alley, etc. This year, I've started buying everyone Christmas presents. I enjoy it, and I like to think I'm going to be a good gift-giver. HA! When I was a kid, I recorded some Christmas music back at home, but now that I'm older and live in Nashville, I'm able to pursue Christmas music in bigger ways, now that I've got my "grown-up" singin' voice! I also love booking fun holiday gigs so I can perform some of my favorites. I like being an adult at Christmas time, but I will always miss my younger years in my childhood home.
What is your favorite Christmas memory? My favorite Christmas memory is the first time I went with my family to Chicago to spend Christmas with my aunt and uncle and their then baby girl, Lily. All the focus was on her … and her sweet child's perspective of Santa and Christmas. She likes the old classic cartoon Christmas movies, so Frosty the Snowman was on repeat that year. We went to Wrigley Field to go ice skating. At night, when we put her down, we'd leave her with my grandmother and go out to Christmas bars in the city. That was a great time, because the bars were decorated so well. Tinsel was everywhere, countless Santas walked around, and some of the coolest bars would have you enter through a tunnel of Christmas lights. I remember most the one bar that was serving "Jingle Juice" and offering karaoke. (I have a random goal of trying to do karaoke in every state, so I made my debut in Chicago singing "Goodbye Earl" by the Chicks.) We spent Christmas in Chicago for three years, and I will never forget how fun that time was.
How do you spend the week between Christmas and New Year's Day? I spend the week after Christmas back at work. I'm a nanny, so it's fun to see what the kids I look after got from Santa and how excited they are about it. I like to get really organized that week, so I feel ready for the new year. I'll write down all my resolutions and block out the times in my schedule to pursue them. My friend and I also gear up for our New Year's Eve plans.
How do you spend New Year's Eve? I spend New Year's Eve with my friends – either downtown or upstairs in my apartment's Sky Lounge. We decorate, dress up and buy champagne. We have a wide array of friends, so it's fun to have all of them over together.
What do you typically eat on New Year's Day? I love going through McDonald's drive-through on New Year's Day – HA! Traditional, right? I get a Quarter Pounder, large fries, and a sweet tea. If New Year's Day lands on a weekend, I'll take it home, get in bed and start a new show. Working out starts on January 2nd.
Do you have a New Year's Resolution for 2022? I have a lot of resolutions for 2022. Regarding music, I plan to release four or five songs and a bigger piece of content every month. I really want to hit the ground running this year and continue to better myself as a performer. I asked for a subscription to Carrie Underwood's "Fit 52" workout program for Christmas, and I plan to start an intermittent fasting journey. I'd also like to fix my posture. I think that's going to be harder than getting into a workout groove. (Ugh.) I'm going to break the habits I need to … and go to church more.