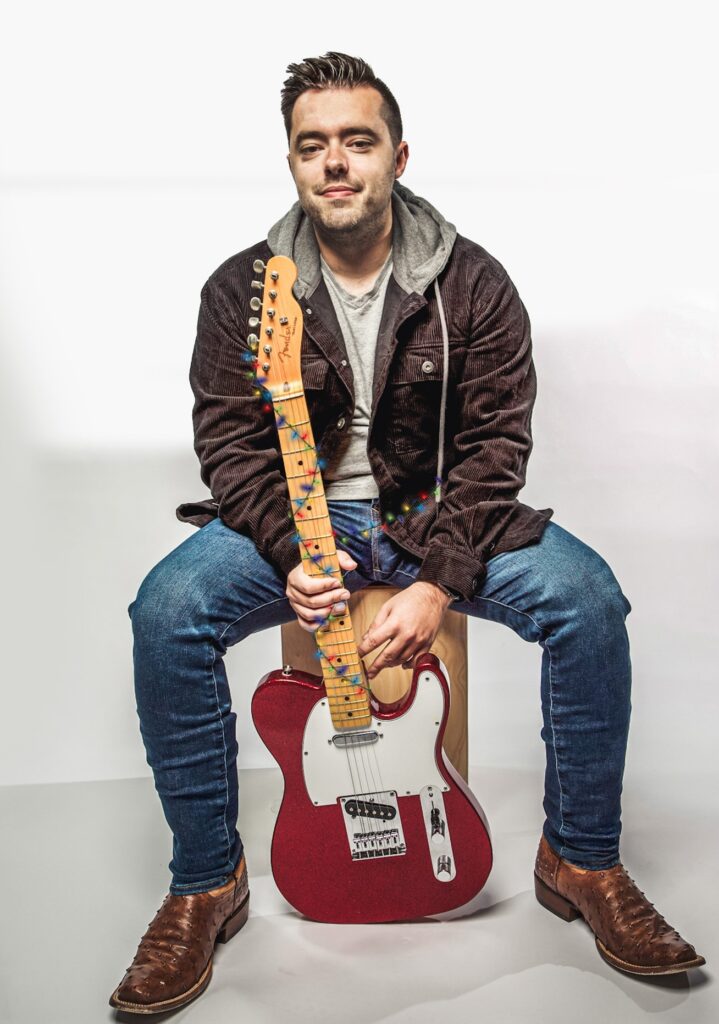 What is your current single and/or album? "Santa Looked a lot like Daddy" is my latest single, it's a cover of the old Buck Owens classic. I wanted to make some honky tonk Christmas music and this is where I landed.
What are you most thankful for this year? In my other life, I am a high school football coach and this year we won our State Championship game. I'm just grateful for all of that hard work to pay off. I'm also thankful for time. Such as the time I've gotten to spend with my family.
Do you prefer artificial Christmas trees or real trees? Artificial.
When do you decorate your Christmas tree? I'm known for putting mine up the weekend after Labor Day haha. I love Christmas What is your favorite Christmas song? What makes it your favorite?"Mary and Joseph" by Dave Barnes. It's such a great interpretation of the Christmas story.
What is your go-to holiday drink? That Peppermint White Chocolate Mocha from Starbucks slaps.
What is your favorite Christmas present that you have ever received? I still remember getting my first electric guitar in 7th grade. It was a Gibson SG and I played that guitar for years. It definitely was one of the moments where I knew what I wanted to do with my life.
What were your Christmas traditions when you were younger? Over the last few years, the Christmas Eve football games were a tradition with me and my dad. We'd go to Christmas Eve service and always watch all the games that were on after that. Definitely a great way to anticipate Christmas the next day.
How have your Christmas celebrations changed since becoming an adult? I think for me it has become far less about the presents and more about spending time with each other.
What is your favorite Christmas memory? Growing up, we'd always go to over to our family friends house after we did our own Christmas. I always looked forward to that. We'd spend hours if not the whole night together and I really miss doing that since I moved to Tennessee.
How do you spend the week between Christmas and New Year's Day? That's the best time for the college football bowl games! So I'm normally watching as many how games as possible.
How do you spend New Year's Eve? I'm not a big New Year's guy, so I normally just go see friends and that's about it.
What do you typically eat on New Year's Day? Steak! Of course, steak is probably my answer for everything haha.
Do you have a New Year's Resolution for 2022? Just to keep pushing and keep trying to get better.