Lindsay Ell is excited that she will get to play on the Riverfront stage again this year. "There is… an energy at Riverfront that is really hard to capture at any other stage," she said. "When people come from all over to Nashville for CMA Fest, Riverfront is where they congregate in the day. It's where everyone meets to watch all the bands that are playing there before the stadium."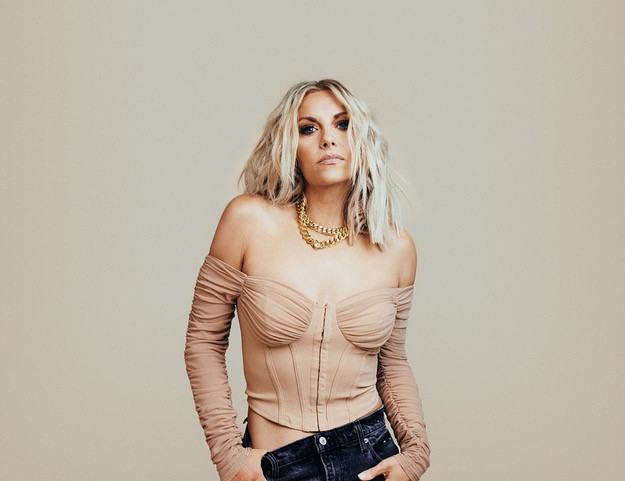 This year, Ell will be holding her fan club part on the Friday morning of CMA Fest. "Fan club parties are some of my favorite parts of CMA Fest, especially since it's been a couple of years since we've all gotten to be together," she said. The party will be held at Wildhorse Saloon and she said the doors will open at 8:30 a.m., adding that she holds the fan club party in the morning so it doesn't interfere with anyone's CMA Fest day plans.
Ell said she will give fans at the party a sneak peek of new music and they may get to see some new merch. She also plans to give a guitar away. "It's just going to be so much fun for a Friday morning," she said.
Ell released her first new song since 2020's Heart Theory album in April. The new single is called "Right On Time" an it's a special song to her. "I wrote this song just shortly after I turned 30. I felt like all my friends were getting married or having babies or checking off all these life boxes, which I was at the time nowhere close to checking off any of them," she said.
While she thinks that the song speaks to a lot of different people, it speaks specifically to women. "I think there is so much pressure on us to hit the right time in our lives, the time to be beautiful, the time to maybe a mother, the time to go after the career that we want. There is so much pressure to hit that timeline in the perfect way in our lives." She said she really wanted to write a song that said to take that pressure and let it go for a minute. "Things are falling place in your life right on time that they should be. Even if you are so-called late to the party, that's ok. We are on our own timelines," Ell said.
More information on Ell can be found at her website, www.lindsayell.com. She can also be found of Facebook, Instagram, TikTok and Twitter.