Country artist released a collection of four new songs in February. One one of those songs is called "Still A Little Country Left" and it is his next single. "Still A Little Country Left" was co-written several years ago by Trent Wilmon, who has also produced Grimes' last seven albums. Grimes said Wilmon had pitched the song to him for previous albums.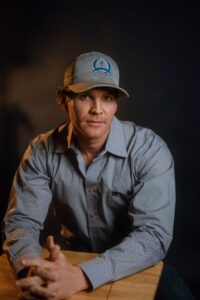 "It's really kind of fitting with what is going on in the current landscape right now," Grimes said. He said there are still some people out there who appreciate good country music and there are still some patriots in our country that are rooting for the nation. "That's kind of all rolled up in this song," he said.
Grimes didn't originally plan to be a country singer. He grew up playing baseball and he wanted to be a Major League baseball player. He said his roommate during his freshman year of college had a guitar. Grimes started learning to play some of the Texas Red Dirt songs that were popular at the time and he started writing his own songs.
Grimes said he began to co-write with Wilmon shortly after moving to Nashville. It was the first experience Grimes had with co-writing and he said it helped him improve his songwriting ability. Wilmon later started to produce Grimes and Grimes is thankful to be able to work with him. "He's a good guy to have on your team," Grimes said.
"The best thing about Trent is he's been on the artist side of the glass before," he said, adding that Wilmon knows both ends of recording process and he's really good about reflecting your sound. Grimes describes himself as a traditional country singer.
He said he is releasing them four songs at a time and he hopes to put out an album next year.