The Highway Women website describes them as "an all female country blend (country, rock, pop) music band like no other bringing a musical movement to support other women in country music and beyond."
Though they have been around for a few years, the members of The Highway Women has changed. The current members include Jess Paige, Drew Haley, Kristen Kae and Bailey James. Drew Haley, who has been with the group for about a year, said their manager Jill Pavel put the group together and picked the members.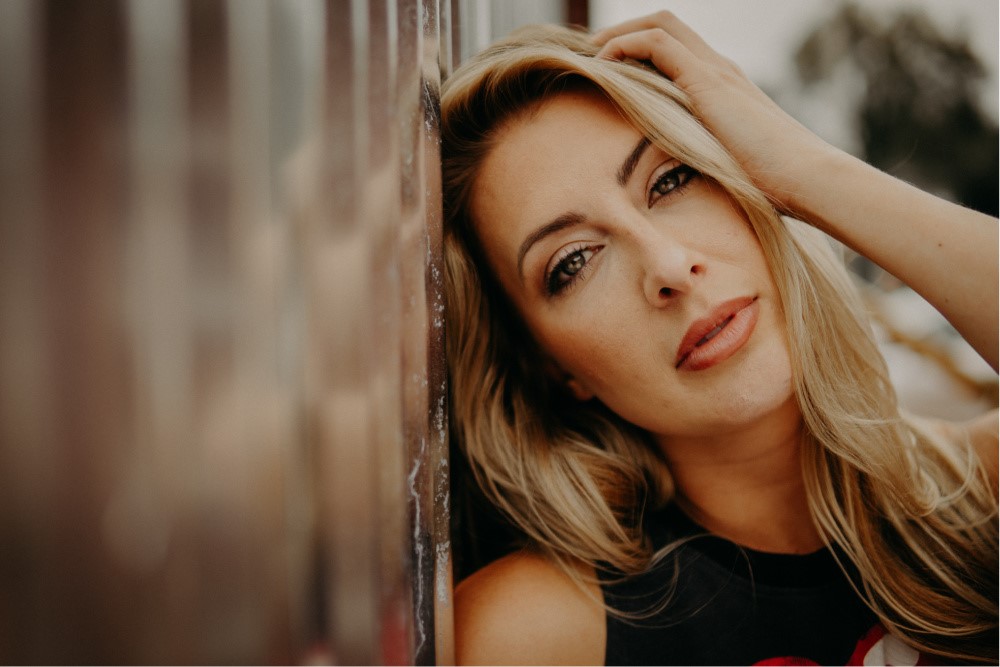 Nashville wasn't the music city that she called home. The east-Texas native first moved to Austin, Texas where she released a couple of albums and played on the popular 6th Street. "I won a songwriting contest that I had submitted a song to in Austin. It won me a showcase at The Bluebird Cafe. That was my first trip to Nashville and that was over 10 years ago," Haley said. She also recalled calling her mom and telling her that she was living in the wrong music city. It wasn't long after that the she made Nashville her home. Shortly after moving to Nashville, she said she began booking all-girl songwriter rounds. During that time, she met many women in the industry.
Even though Haley is now part of Highway Women, she still has her solo career. She said the other girls have their solo careers. She said it makes things challenge to balance it all, but they make it work. In addition to their music, the Highway Women also have a program called Be A Highway Woman to encourage and inspire women.
"God Made Me Right" was the first song that Haley recorded with The Highway Women. The group also made a video for that song. What was that experience like for her? "Jill [Pavel] goes all out. I felt like I was stepping into a face-paced, well put-together train…I don't even know at that point if I had even shot a music video before," Haley said.
The songs that the Highway Women have been songs with a powerful message. Whatever you are putting out there, however you are presenting yourself, that's definitely going to have an impact on someone," Haley said. "You even hope it does… Intention is everything… I think our intention is to put out good music that uplifts and encourages not just women, but everyone. Especially in a time like now and this year, lot of people are struggling."
Haley said "Shake The Dust" is definitely one of her favorite songs that she has recorded with The Highway Women. Haley said she went through a divorce. "That song really meant so much to me during that time too just because I had to let go and move on from that relationship," she said.
Like other musicians, Haley's show were cancelled because of the COVID-19 pandemic, including a summer tour that would have allowed her to do shows in Germany. Since she wasn't able to make money from doing live shows, she had to do other things. "I've been able to work more full-time with my parents' estate sale company and just really try to make ends meet and that's been a challenge," she said.
Haley said last month that she was coming to the end of this year with more of a grateful heart. "I am truly grateful for my health, for my family and my friends," she said. "I'm rich in the things that matter. I have to have that mindset and knowing that there's a lot of people that's worse off through this. I want to put good music out there just to encourage and help anyone that I can. That's the perspective that I have to have. That's kind of what gets me through these times."
Haley said she has been able to write a couple songs during the pandemic, but she spent much of 2020 in survival mode with a lot of stress. "When I'm overwhelmed with stress, it's really hard for me to be creative," she said.
Haley said she has paid more attention to social media. She prefers live audience and she Connect there is lost. "At least we have that. I'm glad we do."
For more information about The Highway Women, check out their website at www.highwaywomen.com. Haley's website can be found at www.drewhaley.com.