When and where are you performing at the Gatlinburg Songwriters Festival? Friday: park vista lounge 5-6 pm Saturday: listening room cafe 12:30-2 pm.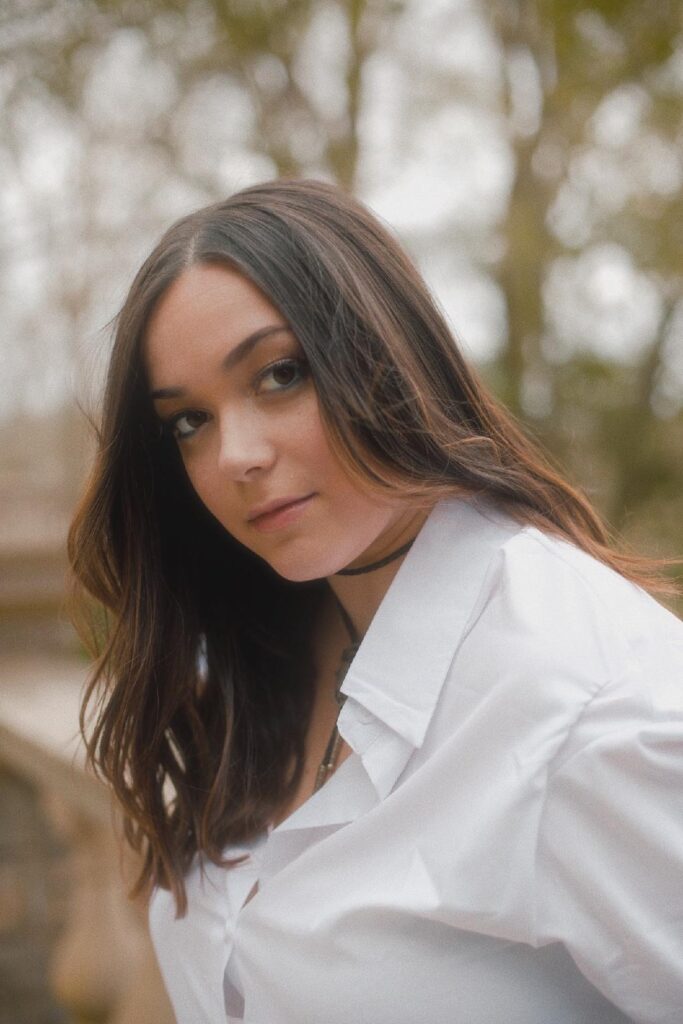 What is your best-known hit song? Line Dance
What was the story behind your best-known hit song? My co-writer Ben Wagner and I walked into the room and started talking about the in between of a relationship: are we together, are we not, etc. I was explaining the situation I was in with a guy at the time and we ended up referring to it as a Line Dance. From that moment, the song came to be!
Of all the songs, you have written or co-written, which was the most meaningful to you? Why? Singer and The Song, which I wrote with Ben Wagner, has the most meaning to me. This song was a way to explain the roles we have in life: we either tell the stories or live them. As a songwriter, I take on the responsibilities of telling the stories, while others take on the responsibilities of being the inspiration. This song really helped me articulate the life of a songwriter, and really my life specifically. Singer and The Song helped me become one of six, and the only female finalist for the 2022 Tennessee Songwriters Week and ultimately allowed me to make my debut at The Bluebird Cafe. The song is now the title track of my debut EP, which is available now on all streaming platforms!
If you could have a song cut by any artist (living or dead), who would that artist be and why? If I could have a song cut by any artist, I would've loved to co-write a song with John Prine. Prine has always been one of my biggest influence in songwriting. He left an incredible mark on this world, and I would've loved nothing more than to be in a room with him, doing what we both love: telling stories to music.
Do you prefer to co-write or write by yourself? I love both! I think solo writes allow for personal expression and processing, as well as pose a challenge for creativity. I love co-writes because I get to learn from other writers and put together multiple ideas and perspectives.
What one piece of advice would you give to aspiring songwriters? Write down at least one song idea daily. Having a note document to reference when you walk into writes or decide to write alone is extremely helpful. Another piece of advice is to play allllll of the writers rounds. If you're not sure how to play on one, go to the venues and listen to the other songwriters. When you surround yourself with the music, you become the music, so don't be afraid to put yourself out there. And finally, have everyone you meet leave happier than they found you.
Do you like to perform at songwriters festivals? GSF will be my first ever songwriter festival! I've played full band music festivals before, but this will be my first official songwriters festival. I can't wait!
Are you on social media? I am! You can follow me on Instagram, Facebook, TikTok, Bands In Town, and Spotify! My username for all socials is @maurastreppamusic. You can also subscribe to my email list, find show dates, buy merchandise, and learn more about me on www.maurastreppa.com