I met with Hannah Brummer virtually during the Country Radio Seminar last month. I learned that she has a background in radio and currently hosts the "Monday Motivation With Hannah B" podcast.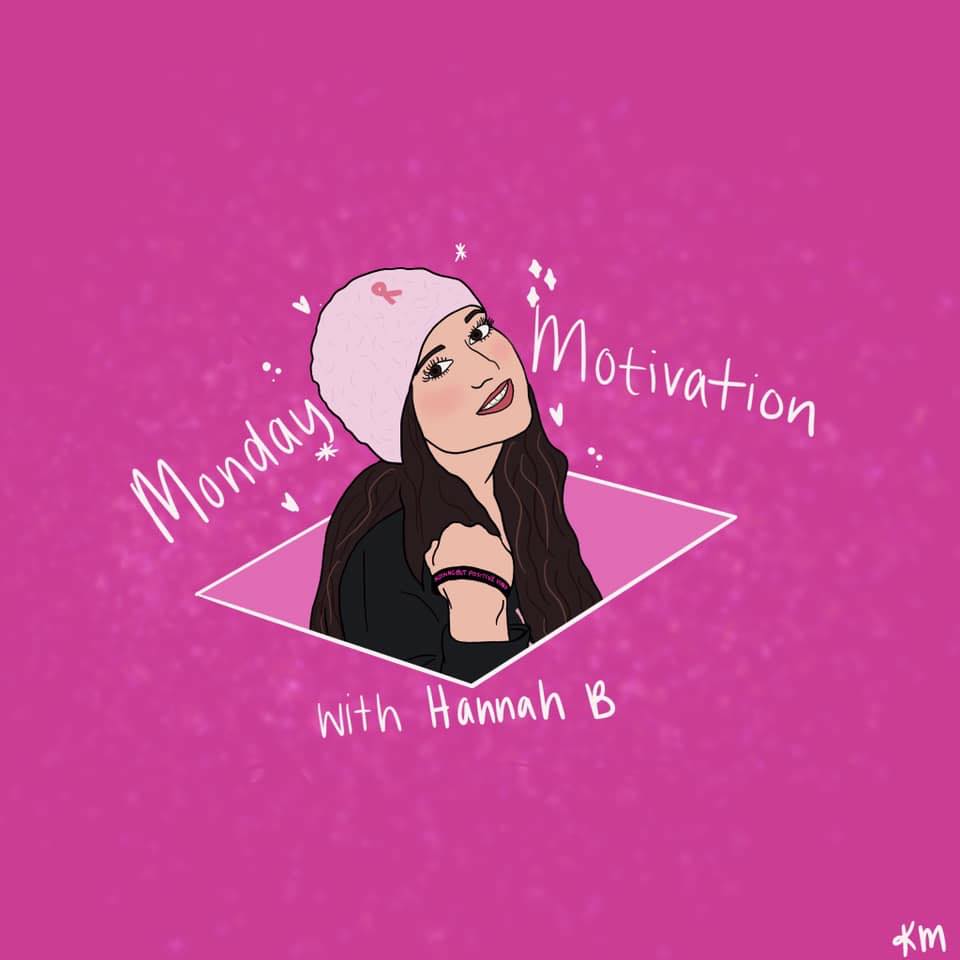 I listened to an episode of the podcast and I felt that it was so well-done and it was interesting. I thought it was an important podcast because it spreads positivity. Like me, Brummer struggles with anxiety and I liked that she and her her guests were so open about their struggles with it and they ways they manage it.
From the time she was a child, Brummer knew that she liked to entertain people and make them laugh. She didn't decide to pursue her career in radio until much later. She said she went to a community college because she couldn't decide on a major. She said she was originally going to be a teacher. She changed her major to psychology and then to sports management before deciding on communications. The idea to switch her major to communications came when she was watching the CMA Awards in October and she talked to her mom about how cool it would be to work for US 99.
She eventually made that dream come true. Brummer said she reached out to people at US 99. It's been two years since she got a job at US 99, but she didn't start working there until the summer of 2019. "The minute that I walked in there, I knew that this is what I wanted to do for the rest of my life," she said. "The people are amazing. It's such a fun atmosphere. It is a passion. I absolutely love what I do and I couldn't picture myself doing anything else because this career brings me so much joy."
Last March, Brummer was a senior college student who was doing a radio show called Monday Morning Motivation With Hannah B. She said that the students went home for a weekend and received an email saying that school was going to be virtual for the remainder of the semester. "Being a second semester senior, I was so upset because I wasn't able to finish my senior year with my friends, my professors. I wasn't even able to do one last radio show in the studio where I started my passion for radio," she said.
Brummer decided to turn the radio show into a podcast. She said her anxiety was through the roof because she didn't know if people would follow the podcast. As it turned out, people did listen and the podcast is now available on www.radio.com, iHeartRadio and Spotify. The current episode features Jen BT from 104.3 Jams, who talks about how she has made a positive impact on women. Drew Walker from US 99 was on last week's episode. He talked openly about his battle with anxiety and that it is okay not to be okay.
"I do struggle with anxiety and I want other people to know that it's okay not to be okay," Brummer said. She said that she wants people to know they are not alone. Topics of past episodes have included coping with stress, self-love and self-care.
During her episodes, Brummer likes to share coping mechanisms that I use. "Every different person has a different ways to cope with anxiety," adding that she meditates.
Since starting her podcast, Brummer said she has from listeners who also struggle with anxiety. She believes that hearing someone say they have anxiety can help someone else as well. She said her advice to people who are thinking about opening up about having anxiety is that they aren't alone and that they are helping others by sharing their story. "The more that you become open about having anxiety, I can promise you that you will feel a thousand times better because if you put it out in the open, you are going to start getting feedback and advice from other people that also struggle with anxiety."
While Brummer uses coping mechanisms to manage her anxiety, there have been times when it impacted her ability to function. Brummer described one of those times that happened when she was a sophomore in college. She recalls having a panic attack in the outfield during a softball game when she was a sophomore in college. She said it came at a time when she needed to pick a major and she needed to decide which college she would transfer since she started at a community college. Brummer said her coach had to run out to the field and put an ice pack on my head. The athletic trainer had to take her back to the athletic training room because I was having a panic attack and she couldn't function. "It just all hit me at once and it happened to hit me in the outfield of the softball field," she said.
Brummer said having a support system in place is important. Her family and friends have been helpful to her. Additionally, she has gotten to know other people with anxiety through doing the podcast.
Brummer is currently working at Illinois School of Broadcast and serves as a student ambassador for Camp Broadcast. In five years, she hopes to be an on-air talent at a radio station. When that happens, she said she plans to be open with her listeners about her anxiety.