Herrick released a new album on Friday. As someone who has been their fan and friend almost as long as they have been releasing music, I was excited to get to listen to the new album. It exceeded my expectations and I'd go as far as to call Sunderland Road their best album to date. It's one of those albums that isn't just an album, It feels like an experience, a roller coaster of emotion that Kerry and Donna Herrick so masterfully led us on through this collection of ten songs.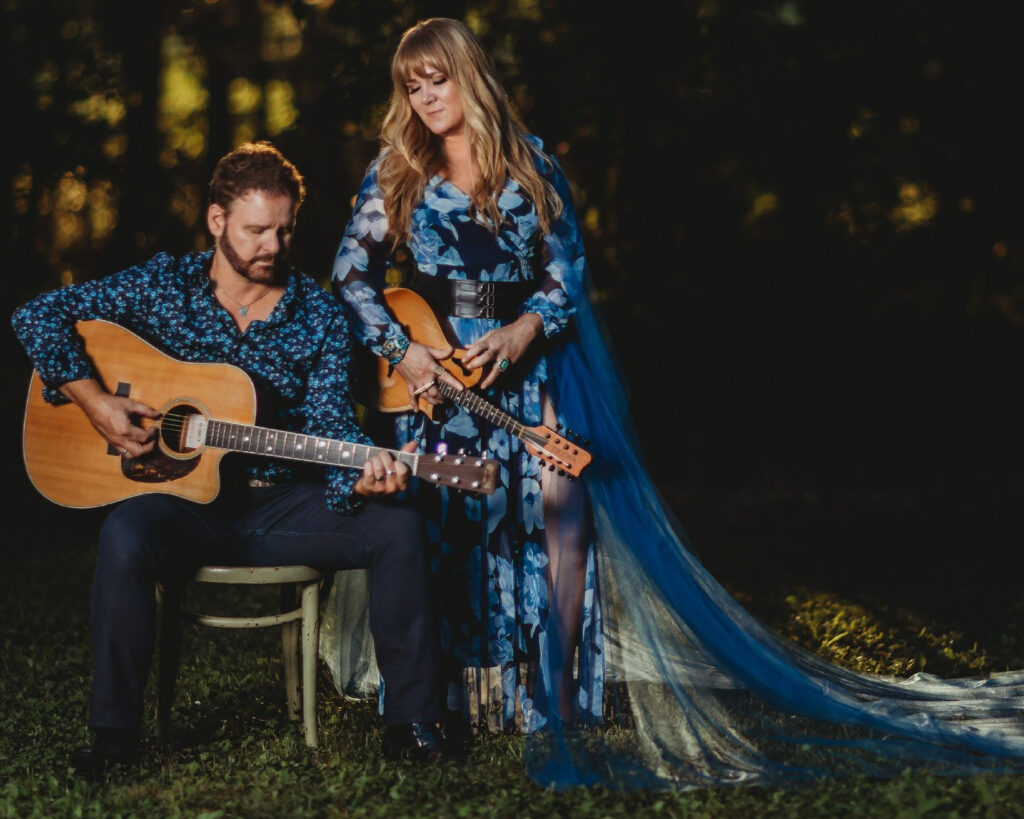 Donna said she thinks the new album is totally different than anything else they have done, adding that producer Snake Reynolds called them up during the COVID-19 pandemic and said they should write an album. Prouder Snake Reynolds called up during COVID and said they should write an album. They were working on an album. "We went a lot deeper with this album and Snake really helped us achieve that, she said. Kerry said that there's a lot of soul on it and there are a lot of message songs.
Kerry and Donna's experiences over the last year are two have been tragically similar to so many others in the world. Both Kerry and Donna lost their mothers and they also lost some friends. "Change can come in a heartbeat," Kerry said, adding that it's important to set priorities because you don't know what is coming.
I was surprised when I found out that Donna and Kerry were giving away the digital album for free with some extras for the fans such as behind-the-scenes videos. She said they wanted to give them something a little bit different and they thought it would be really cool to be able to do that for them. "They need this as much as we needed to make it," she said.
The first song on Sunderland Road was a song called "Losing Cinderella's Shoes," which wasn't what I expected for the first song. I expected an uptempo country-rock song with huge vocals. This was the first song that Kerry and Donna wrote with Reynolds. It is a great song with a strong message and it sets the tone for the entire album.
"Beyond This Town" was written in 2012 for the New Dance album, but it was never included in it. They re-wrote the song for this album. "It's more relatable because everyone's moved away once or twice or three times in their life from where they started," Donna said.
Donna said "A Place Called Always" was an idea she brought to the writing session. She said she wanted to writer about her and Kerry's relationship because they didn't have a song about them.
The next song was the kind of song that I expected to lead off the album. I think the sequence of songs helps with the emotional journey of the entire album. I think listeners need to listen to the songs in order to get the full effect. It's a great song either way.
My favorite song on the album is "Midnight In Birmingham" because it is so descriptive and powerful. " To me, it speaks worlds about the songwriting community and just the music businesses. If you listen to that song, it is going to mean something probably different to you than what it does to me, but that's what I love about it," Donna said.
Donna said they wrote "Midnight In Birmingham" with Walt Aldridge in Muscle Shoals. Kerry said he still has the same picture in his head as he did the day they were writing it.
Other songs on the album include "Old Bridges," "Someday I'll Fly," and the title track. These three songs help the listener reflect, look to the future and remember past experiences. The title track is significant because Kerry grew up on Sunderland Road. "Old Bridges" is another song that really showcases Donna's powerhouse vocals.
The last song on the album is "Some Kind Of Lonesome" and it was a song they had already recorded before they started working on the project with Reynolds. Donna said Reynolds remixed the 87 tracks for the song. She said the song was last on the album because it was different from anything else.
The song was only remixed, not re-recorded. I think that speaks volumes about the talent of Reynolds. The many hats he wore for this project included producer, songwriter, musician, and even background vocalist.
"Some Kind Of Lonesome" is a powerful song and it left me wanting more.
For more information about Herrick, check out their website at www.herricklive.com. Their music can be found on Spotify and they have their own channel on YouTube. Herrick can be found on Facebook and Twitter.