What is your current single and/or album? A Little Magic EP.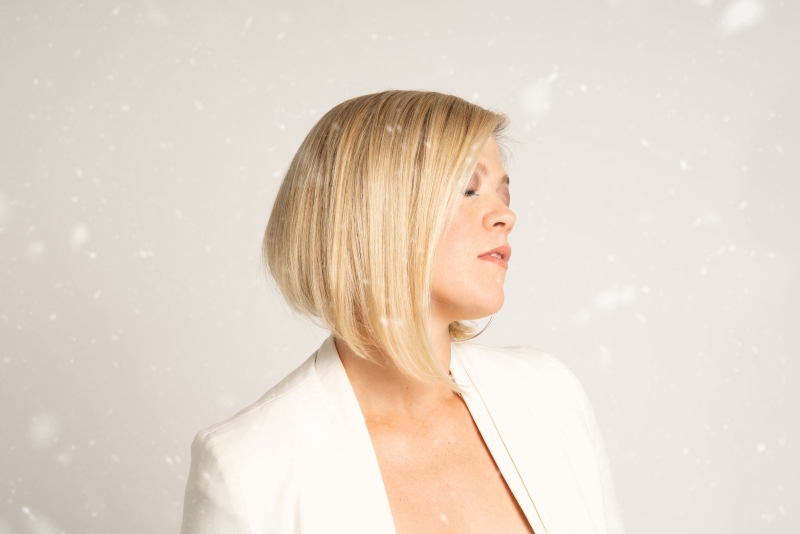 Do you prefer artificial Christmas trees or real trees? Real Christmas Tree… if somebody else is putting it up. 🙂
When do you decorate your Christmas tree? A few days before Christmas!
What is your favorite Christmas song? What makes it your favorite? Grown Up Christmas List is one of my favorites. I love the message and it always rings true.
What is your go-to holiday drink? My fiancé just started making Ginger Snap cocktails with vodka, fresh ginger, ginger ale and spices… it's our go-to right now!
What is your favorite Christmas present that you have ever received? A trip to Paris with my family.
What were your Christmas traditions when you were younger? Christmas morning breakfast is a big to-do for my family. We make waffles from scratch, top them with homemade whipped cream, cook up scrapple (a Pennsylvania dutch specialty meat) and drink fresh squeezed orange juice. It's the absolute best.
How have your Christmas celebrations changed since becoming an adult? Our celebrations are not about presents anymore, but about togetherness.
How will Christmas be different at your house this year be different this year because of the COVID-19 pandemic? My mom is one of 10 kids, so we have a huge family that gathers on Christmas night. Santa visits every year. We won't be having that 60+ year old party but our traditions will live on next year.
What is your favorite Christmas memory? Spending Christmas in France with my family was pretty extraordinary!!
How do you spend the week between Christmas and New Year's Day? My family typically lives a fast paced life… The days between Christmas and New Year's Day are the rare time we get to slow down and relax together. We'll watch movies, listen to music and take walks.
How do you spend New Year's Eve? Every year it's different! Sometimes I'm playing a show, and other years I've fallen asleep before the ball drops!
How will the pandemic impact your celebrations? We are taking one day at a time… so we don't have plans!
What do you typically eat on New Year's Day? Probably something healthy, as I always want to start off the year on a good foot.
Do you have a New Year's Resolution for 2021? Write more music! Hug more people!