Holly Tucker said the title for her new song "Rose In The Red Dirt" came to her a couple of years ago. Thinking it was a cool title, she wrote it down in her phone. "It never hit me what this song was going to be about," she said.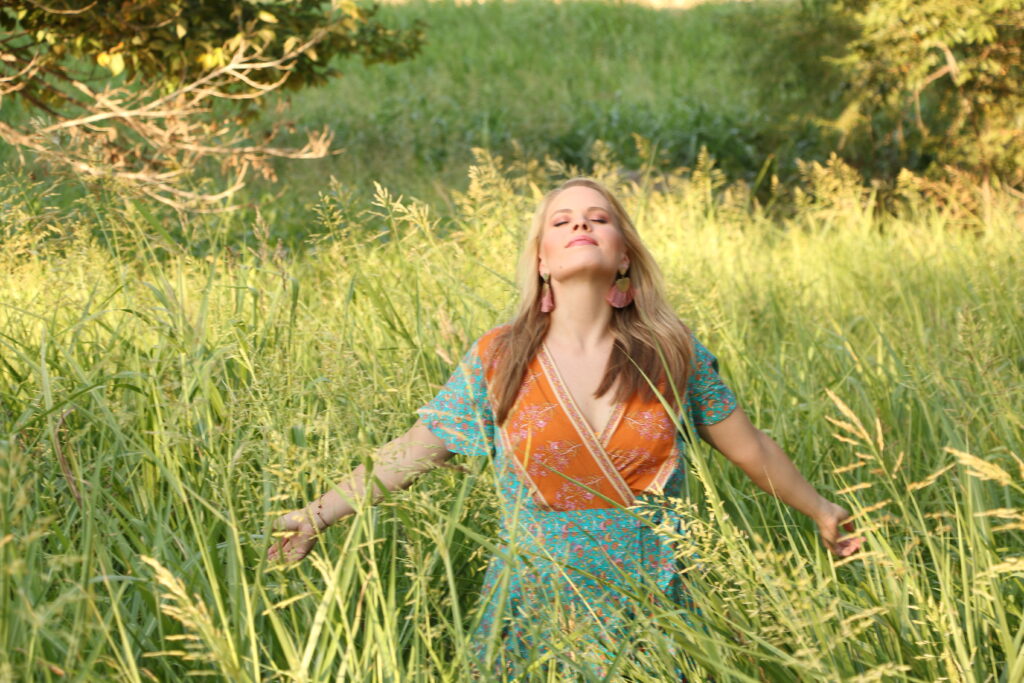 Then, she was in the writing room with Lee Black and Adam Wheeler when she scrolled through her phone and saw the title again. She said she was going through some struggles at the time with things like cancelled shows and she was frustrated with the music business. She knew that she had to persevere through it because that's the way she would get to where she wanted to go. When she saw the title, she realized that it was applicable for that situation.
It was more that that because it could apply to a lot of situations. "This isn't just for my situation," she said. "It could be for anybody with a dream that just needs to know that beautiful things and strength and growth and all of those good things can come out of hard and difficult circumstances."
Tucker said she and he co-writers started talking about their frustrations. She said as long as you keep going, you are going to get where you want to be, adding that it might not be exactly where you think it's going to be. She said you're going to find happiness if you just let God take the reins and lead the way.
It wasn't long until the trio of writers finished the song and it was released on June 4. It has evidently resonated with listeners because it has had over 38,000 streams on Spotify in less than two months.
When Tucker was 19, she had the opportunity to be on the popular singing contest The Voice. The coaches of the show can't see artists while they are auditioning. Judging by their voice, the coach decides if they want the singer on their team. All four judges turned around during Tucker's audition, indicating that they all wanted her to join their team. She said it was surreal to be on the stage with the coaches. "To see them all turn for me, that was a big surprise," she added.
She had the choice of any of the four superstar judges, but she chose to be on Blake Shelton's team. She said she sang "To Make You Feel My Love" as her audition song. While she knew it as a Garth Brooks song, the song was also recorded by pop star Adele and Tucker thought people might think she was a pop artist. She knew that choosing Blake would help solidify in people's minds that she was a country singer.
Tucker said her decision to choose Blake as her coach has led her down the exact right road to where she needed to be. "It has definitely still helped me past the show," she said,
For more information about Tucker and her music, people can visit her website at www.hollytucker.com. Her music can be found on Spotify. Tucker can also be found on Facebook and Twitter.