The country mix of Kalie Shorr's song "Awake" was at number 2 on the Top 50 chart for Radio Disney Country last week, while the pop mix was at number 4 on Radio Disney's Top 50 chart. The single, which is the title track of Shorr's latest EP, was the first song to ever be released simultaneously on Radio Disney and Radio Disney Country.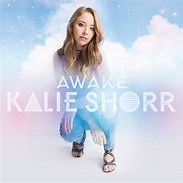 The video for the pop mix of the song has been released on MTV. The video features, Jonny Brenns, a past finalist on American Idol. Shorr shared her excitement for this news on Twitter yesterday:
HI I CAN FINALLY TELL YOU THE NEWS! The Awake pop video got added to @MTV and I'm currently losing it. I used to watch videos on there every morning and dream about this so it's so exciting and such a milestone for me.



In addition, the video for the country mix of the song has been playing in regular rotation on CMT. While this makes Shorr's first time played on MTV, she is becoming a regular on CMT. She is part of CMT's Next Women of Country. Shorr had two songs featured in the "Top Female Empowerment Anthems for Interational Women's Day" on CMT.com earlier this month. The first was her 2016 breakout single "Fight Like A Girl" and the second was "Time's Up," which Shorr performed with the Song Suffragettes. Shorr was a writer of both songs.
The Song Suffragettes is a group of female singer-songwriters. Each Monday, five of them will perform in a writer's round at the Listening Room in Nashville. The Song Suffragettes recently celebrated their five year anniversary with a sold-out show at the Listening Room.
Shorr made her Grand Ole Opry debut on March 31, 2018. Less than a year later, she made her 10th Opry appearance last Tuesday. Production is scheduled to begin next month on her first-ever full-length album next month.
Rick Amburgey is an experienced journalist and country music fan. He can be contacted on Twitter at @ViewsCountry.