I had the opportunity to see Nashville-based rising star Allie Colleen perform at The Barrel in Springboro, Ohio last night. It was the second time she had played there this year. She played for about 90 minutes.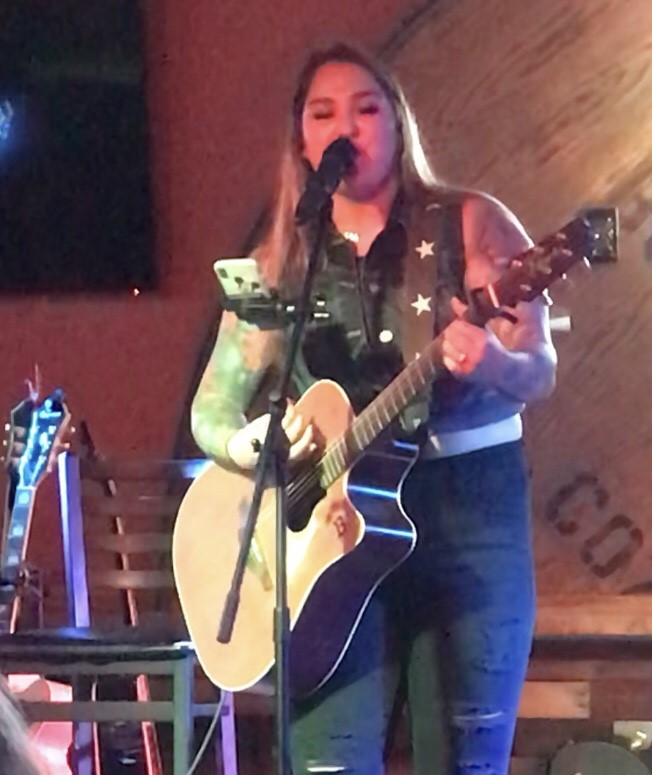 Allie opened the show with "Heads Carolina, Tails California," which was a hit for Jo Dee Messina in the 1990s. I liked the fact that Allie Colleen didn't just play random cover songs. She picked songs that she loved from artists that she loved. She loves Messina and she's also a big fan of Ashley McBryde. She played McBryde's "Bible And A .44" and "Luckiest S.O.B." during her set.
Someone in the audience requested that Allie play a Keith Whitley song. She performed "Don't Close Your Eyes" and followed that up with "When You Say Nothing At All," which has been recorded by both Whitley and Allison Krauss.
I was impressed by Allie's original songs as well. The show was pretty evenly split between cover songs and original songs. She released her first single "Work In Progress" in June. Allie seemed moved to hear someone request the song by name. She also played a song called "Best Friend," which I hope she decided to release as a single one day.
I think that Allie is a rising star on her way to the top. She took the stage with the confidence you would expect from a star. Her love and passion for music was obvious to me. It was a joy to watch her perform.
Miranda Hurley opened the show. She did a great show of cover songs. She had a wide vocal range and Allie called her "phenomenal" during her set. Hurley also opened for Tyler Reese Tritt. I look forward to hearing more of her.
Country duo 9Eight Central closed out the night. I have had the opportunity to watch them play many times. They have a great selection of songs and their shows are always a fun time.