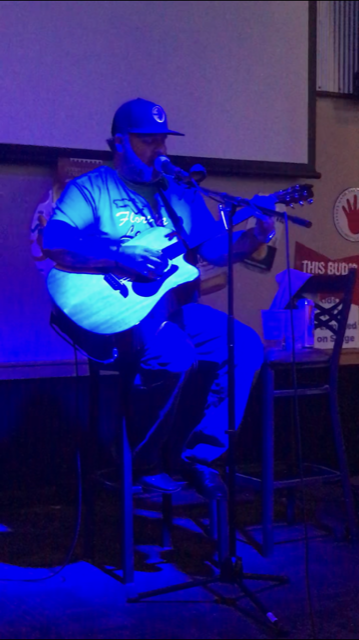 I had the opportunity to see Heath Bowling play at J.D. Legends on Friday night. It was not a typical show. Instead of a typical setlist, he walked the audience through his life chronologically and played music that inspired him in those times.

There were some of his family in the audience and he played music that was influenced by his family near the beginning of the show. There was some rock an pop influences like Hootie and the Blowfish and The Beatles. There was a lot of classic country music like George Jones.

He also played some music that his friends such as Josh Morningstar and Dallas Moore has written. He also played some of the songs he had written.

Bowling has CDs for sale containing six of his original songs. His songs are good and are relatable.

Tesa Marie, another local artist was in audience. She joined Bowling on stage to perform "Picture," which was a hit for Kid Rock and Sheryl Crow.