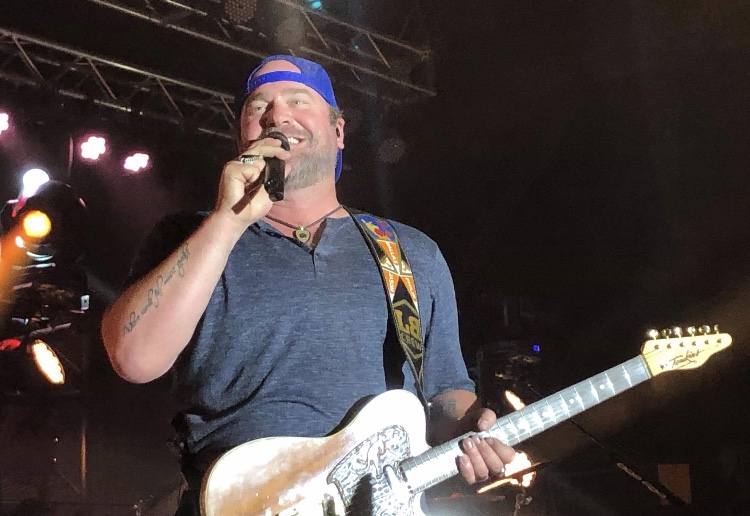 I had the opportunity to see Lee Brice perform last night at J.D. Legends in Franklin, Ohio. I have been a fan of Brice for over 10 years and I had seen him perform at least a couple of times. J.D. Legends is a great place to see concerts. It is big enough to accommodate the audience for a star like Brice, but it's still small enough where everyone has a great view of the show. I have seen some awesome shows at J.D. Legends this year, but Brice's show ranks as one of the best from start to finish.
His show was filled with his hits such as "Hard To Love," "A Woman Like You." "I Drive Your Truck," and "Rumor," among others. Brice has a great voice and the songs he sings tell really good stories. In addition to being a great singer, Brice is also a terrific songwriter. He also played "More Than A Memory," which he co-wrote for Garth Brooks and "Crazy Girl," which was recorded by the Eli Young Band.
Thomas Mac was the first opening act. He did a great set of original songs and cover songs. He has some really good original material. Josh Phillips also performed. He played that he co-wrote and was recorded by Luke Combs called "Can We Get An Outlaw?" and played another song that will be on Combs' upcoming album.
DJ Todd did a great job at keeping the music playing in between the sets.