Cold Ford announced earlier this month that singer-songwriter Lookwood Barr won a contest to write a jingle for Rhythm Chrysler Dodge Jeep dealership in Nashville.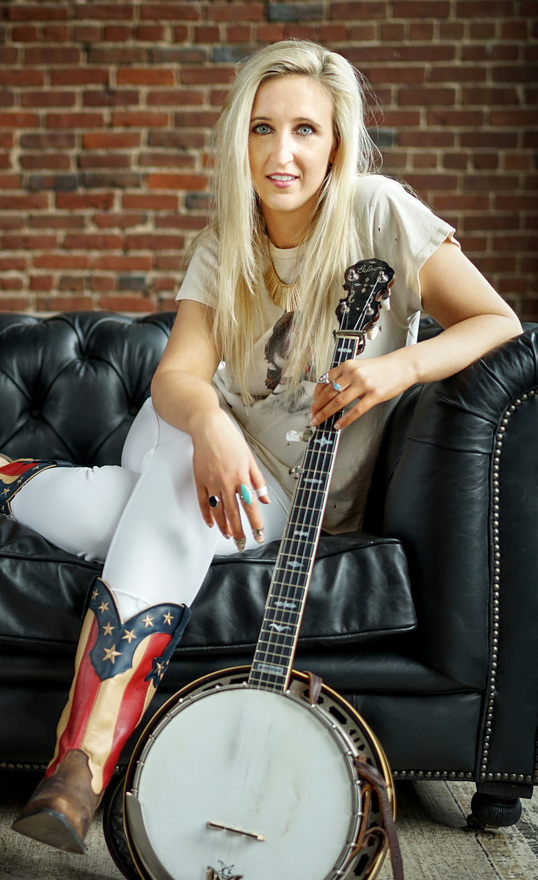 Barr said it was her friend Jewel English who encouraged her to enter the contest. "It was kind of on a whim," Barr said. She said she started singing the name of the dealership and messing around on her instruments. "The song just kind of wrote itself," she said.
Barr said she individually messaged thousands of people on both Facebook and Instagram after she was named a finalist to ask for their votes. "It was really cool to connect with people on a different level," she said, adding she received a lot of love from people that week.
"When I won, I lost my mind," Barr said. She said her family's favorite country station is the Big 98 and some people have heard it on Pandora as well. "Just to have my voice at that platform is a blast," Barr said. "It's so fun, it's so surreal."
Barr's next single will be a song called "Best Bad Decision Maker" and she said she will probably still release it at the end of April even if the Coronavirus pandemic is still going on at that time. Barr describes the song as an ode to the people who helped her break out of her shell and made her take some risks.
When Barr was growing up, she said she was a goody two shoes, adding that it was her high school bandmates who helped her find her rebellious side. "I think sometimes a little bit of a bad influence can be a good thing just to get everyone to feel…a little bit more adventurous. Life's to short to follow all of the rules all of the time," she said.
It may be a little while before Barr releases another full album. "I think the process of making a cohesive album is such a cool, artistic process, but I think the way it's working right now is that I am going to release an album after doing several singles in a row," she said. Barr adds that she thinks there will be a couple more singles over the next year or so before she turns it into a full album.
Barr said it had always been a dream to do a Christmas album and she had the opportunity to do one last year. She calls herself a Christmas music nut, adding that she starts playing Christmas music on Nov. 1. "I'm the person who puts up the Christmas tree up inappropriately early and leaves it up too late in the year," Barr said. There is an original song on the album called "Christmas In Memphis," which she said only took 20 minutes for her and her co-writer to finish.
Bars and music venues are closed in most states because of the Coronavirus pandemic, which is keeping musicians like Barr from touring. She said she loves touring and she is looking forward to getting back on the road.
Barr said she's not sure now booking shows is going to work. Shows are typically booked well in advance, but the bar owners don't know when they will be able to open for business again. Barr said she has a big following in Florida and all of the bars in Key West are currently shut down.