Pryor Baird and Kaleb Lee both initially selected Blake Shelton as their coach following their individual auditions on The Voice. Shelton paired the two singers in the show's battle round. They performed "Don't Do Me Like That" and Shelton selected Baird to move forward on his team. Fellow coach stole Lee. Both singers made it to the semi-finals before being eliminated.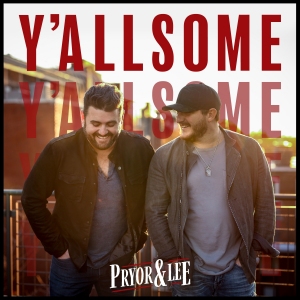 That didn't mark the end of Baird and Lee. They have combined their talents to form the new country music duo Pryor & Lee. They have been signed by Black River Entertainment and they announced on social media at noon today that "Y'allsome" will be their first single. The song was written by Rhett Akins, Marv Green and JT Harding. It is a fun, uptempo song that is perfect as a summer single. The single will be released on Friday, June 26 and the song is scheduled for airplay on radio starting on Monday, June 29.
More information about Pryor & Lee can be found on their website, www.pryorandlee.com. They can also be found at @PryorandLee on Facebook, @pryorandlee on Twitter and @pryorandlee on Instagram.