What is your name/band name? Rachel McIntyre Smith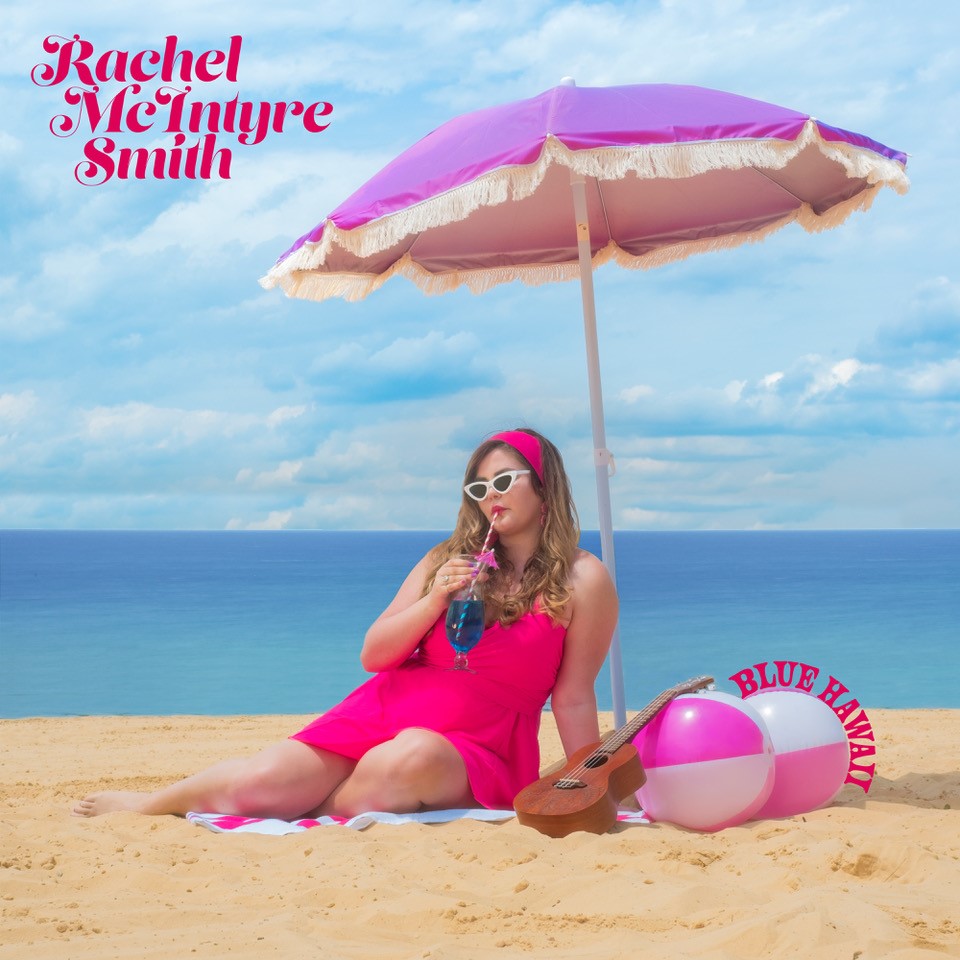 How long have you been writing and performing? I have been writing songs since I was in middle school. My mom is an English teacher and always encouraged me to write. However, I was very shy growing up and didn't start performing until I was a junior in high school.
When did you first become interested in music? As long as I can remember, I've been very drawn to music. One of my earliest memories is getting a red magic marker and giving myself red highlights like Christina Aguilera. Mom says when I could barely talk, I would walk around the house singing "I'm not that innocent" from "Oops I Did It Again" by Britney Spears.
Who are your influences? The four artists who I feel have inspired my music the most are Taylor Swift, Linda Ronstadt, Kacey Musgraves, and Carole King. Taylor helped me discover honest and vulnerable songwriting. Linda taught me how to add groove and accentuate my vocals. Kacey showed me how to turn a phrase. & Carole encouraged me to incorporate my technical piano training into my songwriting.
When did you know that you wanted to be an artist and a songwriter? In the back of my mind, I always knew that I wanted to pursue music, but I was a straight A student. I felt like everyone expected me to become a doctor or lawyer or go into some well respected profession. It wasn't until I was in college that I started openly saying I wanted to be a singer-songwriter when someone would ask.
Other than your musical influences, who has most influenced your decision to become a singer? Definitely my mom. She is an English teacher and at a very young age, she taught me how to rhyme and write poetry. She introduced me to the writing of great authors and taught me how to use descriptive and creative language to illustrate a story and take readers to another place. Without her influence, I wouldn't have started writing songs. If I hadn't written my own songs, I probably wouldn't have started singing. Being able to perform my own words is the best feeling because it feels like I'm sharing pieces of my life with the audience. Without my mom's help, I never would've known that feeling and I'm very grateful that she opened up that whole world for me. How does your early music differ from your most recent music?The first songs I wrote were entirely too specific. Nowadays, I tend to write in metaphors so unless I tell the origin story of the song it's not blatantly obvious who the song is about or directed towards. I used to incorporate so many details that the police would've been able to pull my muses out of a lineup. Now, I like to think of my specific story as a jumping-off point. From there I try to think of the bigger story or message that can be pulled from my experience.
Tell me about your current project. I have just released a fun beachy tune called "Blue Hawaii"! I'm really inspired by vintage style and sound, and that is quite evident in it. I love Annette Funicello's "Hawaiiannette" album and wanted it to have that lighthearted sound. I wanted there to be a stark contrast between the sound and the words to add emphasis. It sounds like a sweet beachy laidback song so when you listen to the lyrics it catches you off guard. Sort of like I'm smiling but cussing under my breath. This is the third song I've worked on with my producer, Dran Michael, so he was able to execute my vision exactly like I wanted. I'm really happy with how it turned out!
Was it difficult for you to pick a single to release? It was difficult to pick a single to release because I grow so attached to all my songs. I want each song to have its own moment. I can envision the visuals that I'd like to accompany each of them. I chose Blue Hawaii because I've always wanted to explore fun vintage beach sounds and visuals and this summer seemed like the perfect time to do that! It's also a really fun song to perform live, and since live music is back it's seemed like the right time.
What do you hope listeners take away from listening to the single? I think the main takeaway from the song is to find humor in bad situations. That's a philosophy that I live by because if I can find a joke or a good story within some awkward or difficult situation then I know I'll be able to get through it. I had an awful night when this guy rejected me, but I spent the next day writing beach puns about him and now I just look back at the whole situation and laugh. Hopefully the listeners can take a little bit of that with them.
Do you prefer to release full albums or release albums a single at a time? Why? Right now, I prefer to release my music a single at a time for a couple of reasons. One being that playlists usually only want one song pitched at a time. Since I'm in the stage in my career where I'm building my audience, getting on playlists is crucial. Another reason why I prefer single releases over full albums is because I love creating visuals for each song. I get a lot of joy in thinking about what outfit to wear for the cover shoot of each song, what set would help illustrate the song, and what the lyric video should look like. Releasing a single at a time lets me do that for each song.
What did you do during the pandemic when you weren't able to be doing shows? I was very busy over the past year! I think not being able to perform forced me to get more creative with how to share my music so I'm actually very grateful for this time away from shows. Right when quarantine started, I began a series called "quarantunes" where I covered a song request each day for the first 50 days of quarantine. After that, I started working with the amazing producer Dran Michael Lewis. Together we've released 3 songs we've worked on together: "High School Reunion", "Baggage", and "Blue Hawaii". When I released "High School Reunion", I wanted to figure out some way to get my audience involved with the song and since I couldn't perform it live, I sent out a request to have them send me their high school yearbook photos for the lyric video. I was able to incorporate over 85 of their photos and made the lyric video look like a yearbook. I was really overwhelmed by the amount of support and love from my community. Even though I haven't been able to perform much this past year, there have been several moments where I feel a close connection to the people who support my music.
Have you been able to do any shows yet? Yes! My past two shows have been the funnest shows I have ever played. I got to open for Paul Thorn at The Signal in June. He was so kind, and the audience responded really well to my music! Just a few weeks ago I opened for Lee Roy Parnell at The Nightfall Music Series in Chattanooga and it was my first ever full band show. At both shows, the audience has been very lively, and I think it's because everyone is so excited to see live music again.
What will it look like when you get back to your typical performing and touring schedule? My performing schedule is going to be a mix of opening shows for some really cool artists, and also playing solo shows at cat cafes. I love being the opener for shows because it allows my music to reach a bigger audience. All the people I have opened for so far have been so kind, and they also have given me some great advice about performing. I also love playing at cat cafes because it's a very chill and friendly atmosphere. It feels like playing a house show, but with 30 cats there.
Anything else you want to share? I have multiple series that I run through my social media: Just The Two of Us, Follower Friday, and The Long Ride- that I think people would enjoy checking out! Even when I'm not releasing new songs, I'm always creating fun videos for my audience. In my series Just The Two of Us, I have a quick conversation with a fellow musician. It's 2 artists, 2 songs, 2 questions on Tuesday night on Instagram live. The next day, it's posted on Youtube & IGTV. On Fridays, I cover a song request from one of my followers in a series called Follower Friday. Once a month, I track my progress following Malcolm Gladwell's 10,000 rule in a series called The Long Ride. I go over everything I've accomplished in the past month so my audience can follow me along my journey to becoming a full-time musician! I'm always posting TikToks and creating other fun videos on my youtube channel so make sure to go follow me! @rachelmcintyresmith