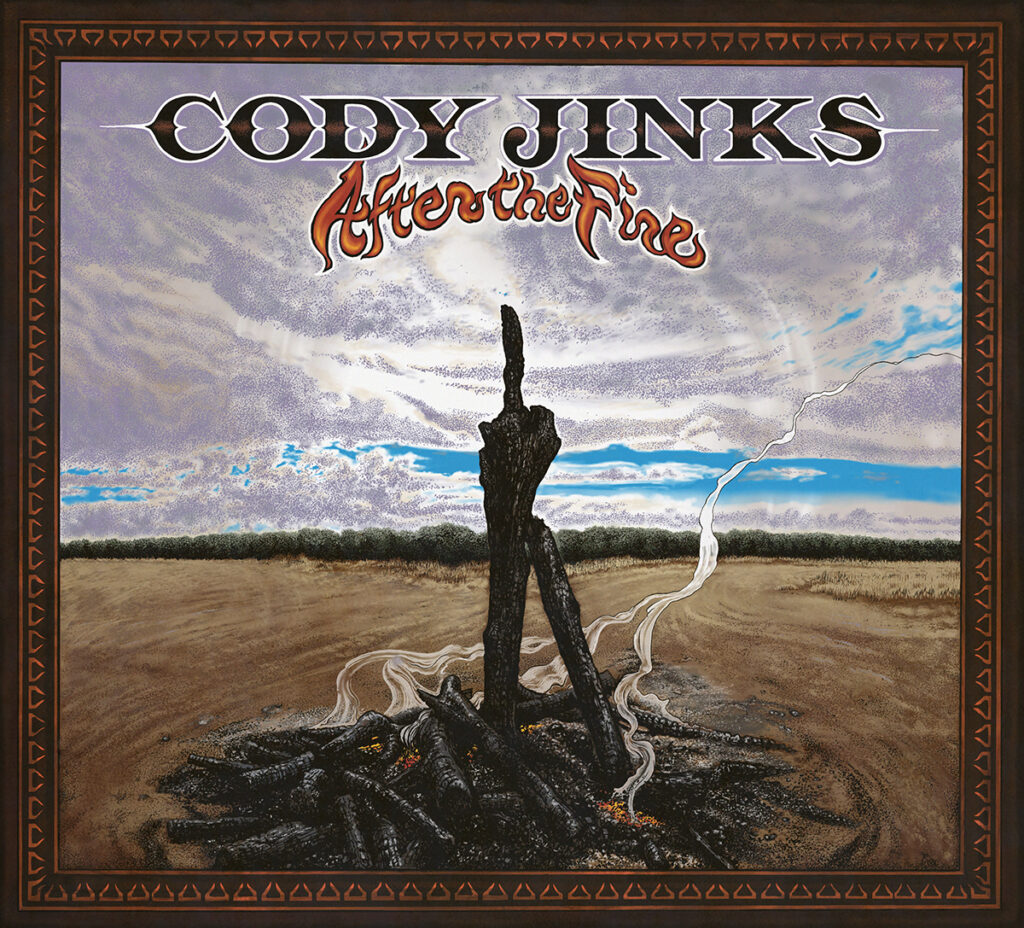 Cody Jinks is releasing two new albums this month. The first is album is called After The Fire and it will be released on Oct. 11. I have been a fan of Jinks for a while and I had the opportunity to see two of his concerts this year. Lifers was a fantastic album, but I believe After The Fire is even better. I love that this is such a positive album. The album features songs written with people like Josh Morningstar, Paul Cauthen and Ward Davis. The album is the first album to be released on the Jinks-owned Late August Records.
The title track of the album is the first song on the album is it sets the tone for what is to come with songwriting and the instrumentation of the songs. This is a love song, but it's not one of those where there the song's narrator promises his love interest the stars and the moon and forever becomes a bit of a cliché. "You're my first clean breath after the fire," Jinks sings. By using a series of similes and metaphors, the narrator's feelings are clear. This song sounds genuine, heartfelt and refreshing.
"Ain't A Train" is a standout track for many reasons. First, the instrumentation is incredible. I love the sound of the fiddle on this song. I don't think I've heard a fiddle solo in a country song since the 90s. I love the lyrics the song and it is one of many several songs on this new album.
The honesty of his lyrics is one of the things Jinks' fans, who are known as Flockers, love about his music. I love "Tell It What It's Like" because of its honesty. Jinks has been married to his wife for about 15 years and they typically keep their relationship and family very private. In the song, Jinks paints a picture that is very different from the image of glitz and glamour that some people may have in their minds.
Another song that captures that honesty is "Think Like You Think," a song written with David Banning. Jinks wrote on his website that the song was written about 15 years ago when he was still with his metal band. The song was first recorded on an earlier album which is no longer available.
"William and Wanda" is the first full song that Jinks wrote with his wife, Rebecca. Jinks wrote on his website that he started writing it after his grandfather's funeral and he wrote it about what he thinks his grandmother might say to him after he saw her again in Heaven. I think this is a very emotional song and it also shows how much Jinks values his family.
There's so many songs on this album that I really like, but "Dreamed With One" is probably one of the most tender moments on the album. He wrote on his website that it was one of the most beautiful love songs of which he has been a part.
Another great love songs on the album is "Domeone To You," which is one of only two songs on the album not co-written by Jinks. The song was written by Tennessee Jet and it is a beautiful love song. It fits well as part of this album.