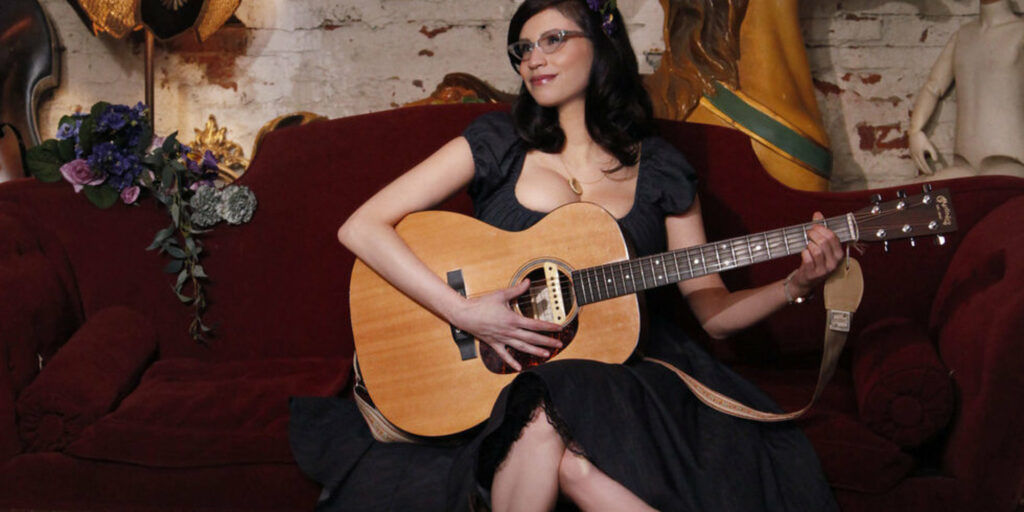 Karen and the Sorrows will be releasing their third album called Guaranteed Broken Heart on Oct. 18. It is led by singer-songwriter Karen Pittelman, but other faces in the band have changed. Pittelman decided to work on some new arrangements and features an all-star string band including Rima Fand (fiddle), Ross Martin (guitar) and Cole Quest Rotante (dobro). The band also features additional drummer Charles Burst, guitarist Barbara Endes, bassist Larry Cook and harmony singer Gerard Kouwenhoven.
Karen and the Sorrows was formed in 2011. They have received a lot of coverage by publications such as No Depression, Rolling Stone, American Songwriter, Yahoo Music and Nashville Scene. In addition, they have been involved in things such as the Gay Ole Opry Festival and Queer Country Quarterly.
Pittelman has a good country voice. Unlike some of the female artists that are currently played on mainstream country radio, Pittelman is undeniably country. She is a big fan of 90s country and she could have easily fit in with country music in the 90s or even earlier. She doesn't sound like other singers and I like that.
The songs on this album are well-written and relatable. I really like the lyrics contains lines I wouldn't expect to hear in a country song, but the work with the song and help add to the emotion Pittelman is conveying in the songs. I love the sound of the band and how the instruments help bring the songs to life.

Watch the official video for "Why Won't You Come Back To Me?" by clicking the link below.