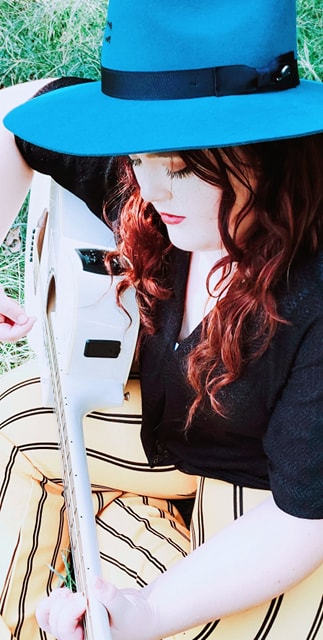 Ameri Shaye is a 14 year old singer from East Texas. She began performing in musical theater when she was six years old. Since then, she has played at festivals, churches, Oprys, weddings and other places. This year, she has received some recognition by winning first place in the 2019 Freedom Fest Idol and 2019 Red Oaks Got Talent. Ameri Shaye was also nominated for the Fan Choice Awards at the 2019 Josie Music Awards.
Ameri Shaye released her first single called "There's The Door" today. I had previously heard a clip of the song and I heard the song in its entirety this morning. Ameri Shaye wrote the song, which about the feeling of being treated like you are invisible no matter what you do. The song will be on Spotify and other sites soon.
Ameri Shaye hopes that everyone can draw their own take on the song, but it is about the emotions that a child has to endure when their parent clearly doesn't want them there and is only there out of obligation. "Kids feel and understand more than given credit for," she said.
I think Ameri Shaye has a powerful voice. I appreciate that it is written in such a way where almost anyone can relate to it regardless of age or what they happen to be going through in their life.
How do interpret this song? I don't see it as just a relationship song, whether that is a relationship with parents or a significant other. I also see this as an inspirational song about chasing your dreams. It can be scary to make the decision to leave a steady job for something where there is no guarantee. Sometimes, you have to leave one situation to find something better. I love that this song can have so many meanings to so many people.
People can connect with Ameri Shaye at on YouTube, Facebook or Instagram at Ameri Shaye Music.