What is your name/band name? AJ Jansen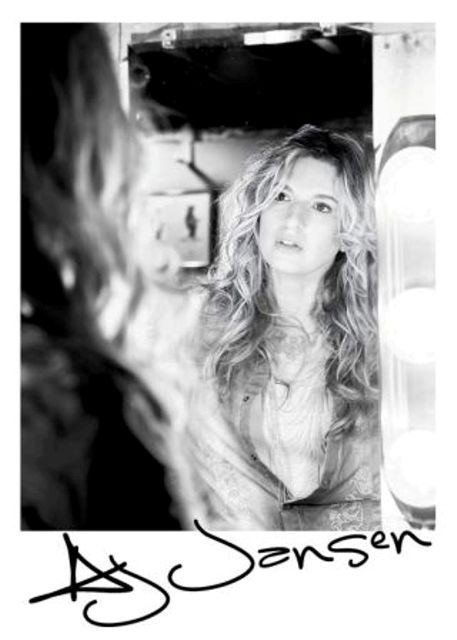 How long have you been writing and performing? Since I was 6.
When did you first become interested in music? At a very young age I grew up with music in the home so I think I caught the bug doing a school recital at 6 and then there was no going back.
Who are your influences? I love the Classic Country, of ourse Patsy Cline, Waylon Jennings, Shania Twain currently Chris Stapleton, Brothers Osborne, Tanya Tucker.
When did you know that you wanted to be an artist and a songwriter? I think I have always known but t wasn't until really at age 21 when I sang the National Anthem in a stadium and that feeling and validation has never left me.
Other than your musical influences, who has most influenced your decision to become a singer? I think its a calling and something that gets stronger the more you sing. I would attend concerts of Merle Haggard, Oak Ridge Boys and the calling became stronger.
How does your early music differ from your most recent music? I think my early music was more of a ballad way of writing more internal as I have become more experienced in songwriting its a balance now. I don't write just for myself I keep in mind my listener and their lives and relate more to that . I want them to be able to relate to my songs and make it their own. Its not about me but about them.
Tell me about your current project? My new song is called Hard Pill To Take and I am releasing a new song every 3 months. Its on Spotify and I will be doing a video series entitled Open All Night on YouTube.
Was it difficult for you to pick a single to release? I have written numerous songs that never get recorded so yes its always something you take your time with.
What do you hope listeners take away from listening to the single? I hope they can relate to the fact that life will give you lemons every one goes through something and this song just acknowledges that yes sometimes life situations are a hard pill to take. But Life goes on and gets better.
What is your favorite song on the album? Why? So far its Hard Pill To Take.
Does this album reflect where you are in your life right now? Why or why not? Yes as this song was written and recorded during Covid so what better time to release it.
Do you prefer to release full albums or release albums a single at a time? Why? Single as it gives me time to introduce and focus on the song itself and I think it brings more attention to the listener that way.
What did you do during the pandemic when you weren't able to be doing shows? Social Media and engaging more with my fans, Writing, recording , practicing, Livestreams.
Have you been able to do any shows yet? Not since October when we were able to be outside.