How long have you been writing and performing? I first started writing music when I was 11, after my Grandpa and my dad first supported my singing career by getting me my first gig: singing for the Boston, New York Fire Hall reopening ceremony.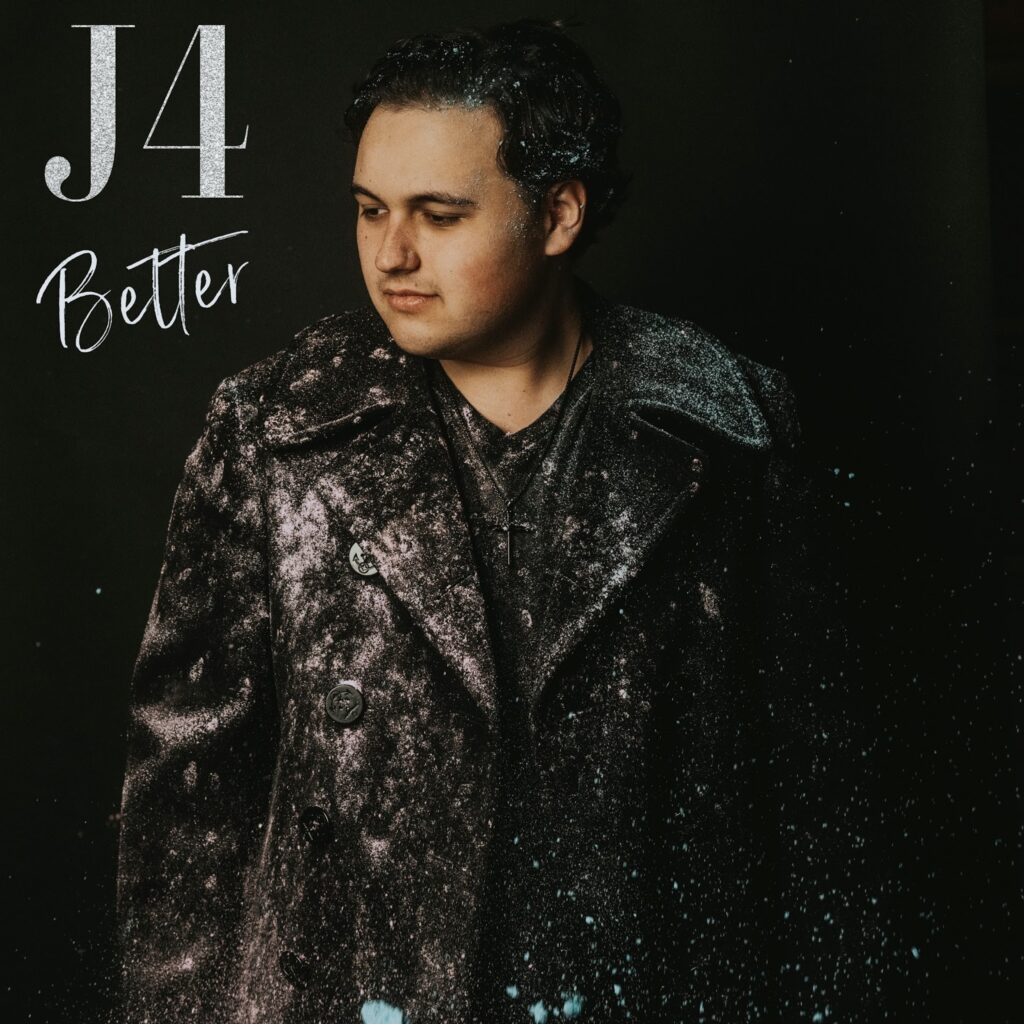 When did you first become interested in music? I would say it was that first gig. A small gig in comparison to what I have performed now, however that tiny gig sparked a giant flame in me to write, and ever since my grandpa's first support of my music, my parents' and others' support has lead me to the decision mid-high school to attend professional vocal training for my collegiate experience.
Who are your influences? I am very influenced by the music of JP Saxe, Rascal Flatts, Dan and Shay, Shawn Mendes, Calum Scott, and John Mayer.
When did you know that you wanted to be an artist and a songwriter? My senior year of high school, I had the opportunity to open for country stars Josh Turner, Lee Greenwood, and Gordon Mote at the Franklin Theatre here in Nashville for a benefit concert for the Graceworks organization. This organization provides food and clothes to the needy all around the Nashville area, and this lit a flame in me that music could be used for something far greater than just me: to help others. And that ultimately made me decide to go into music, to make my music something that everyone could connect to!
Other than your musical influences, who has most influenced your decision to become a singer? My dad! He is a frontline healthcare worker who always pushed me to do music. He peaked my interest in the piano ever since I was 3, and has always been my biggest role model, both playing classical piano as a kid, and as he was battling COVID in the hospitals.My dad has always shown me how much selflessness and hard work can go a long way.
How does your early music differ from your most recent music? When I first began playing music, I never understood the meaning of control. I couldn't sing soft. I could only sing those high belty flashy notes that people loved, but not the story telling aspect that people truly connected with an artist over. My goal was never to be flamboyant or flashy; just like one of my idols George Strait, I always wanted to give the lyric the chance to shine. And so in 2018 when I started writing with Jan Buckingham (Pam Tillis, Whitney Houston, Lee Greenwood), that is when I truly feel like I "hit my stride" and started putting hits away in the catalogue.
Tell me about your current project? I originally wrote this song about one of my closest college friends Delaney. She had gone through a string of bad relationships, only to end up finding her love in someone whom she disregarded beforehand. He became a "Better" guy, and also became Delaney's future husband, as well as my best friend, and I will be his best man in his wedding. No matter what, Delaney made me realize that in order for us to love one another, we must be the best versions of ourselves, and love for the sake of others. More recently, after seeing my dad work for Sumner Country Regional Medical Hospital in the COVID ward, I learned a new meaning behind the song. My dad, through his actions, and his hard work, was showing me how to be a better man, and ever since then, the song has taken on a whole new meaning, as y'all will get to see in the upcoming music video!!
Was it difficult for you to pick a single to release? Absolutely not! The songs sort of speak to you in a way; when you write a good song, a hit song, you know it by its "fruit." "For every tree is known by his own fruit." Luke 6:43–45
What do you hope listeners take away from listening to the single? I hope that people take away that we all can be the best versions of ourselves, and love for the sake of others. Let's all be "better" for the sake of others, and for being "better," not for any political, fiscal, or personal reason, other than the joy it brings you to love another person. That's the example my dad showed me, and that all our frontline healthcare workers show us today.
Does this album reflect where you are in your life right now? Why or why not? This single really reflects how I am trying to become the best version of me. I want to help others and ultimately show the world who "J4" is, and in doing that, I must also be the best person I can. This song ultimately reflects my deep faith and commitment to my Christian upbringing, and also represents my deep love for other people.
Do you prefer to release full albums or release albums a single at a time? Why? I prefer to release singles, as that allows me more flexibility to develop my style over time and enjoy the process.
What did you do during the pandemic when you weren't able to be doing shows? I leaned on production and my friendships. I have been producing for 10-15 other independent artists here in Nashville, and it has been a pleasure to help others accomplish their dreams!
Have you been able to do any shows yet? I actually got to go on tour in July of 2020 during COVID (Socially distanced of course) for The Extreme Tour ministry trip which travels around the world and plays pop-up shows for communities hard hit by drug addiction, homelessness, and foster issues.
What will it look like when you get back to your typical performing and touring schedule? My personal tour schedule will be back and up and running hopefully this fall, when everything with COVID is speculated to die down. Even though I am vaccinated, I want to make sure that I do not cause a super spreader event to happen unintentionally, even if I personally don't infect anyone.