Demi Michelle said "LA Will Wait For Me" is a very special song to her because she loves California. She said that her aunt and uncle live there and she has taken trips to see them since she turned 18. She's said she hasn't been able to visit since the pandemic started.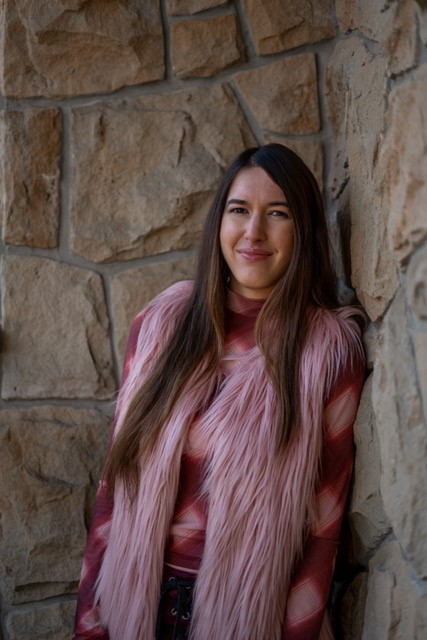 "LA Will Wait For Me" is Demi Michelle's current single and it has played over 9,000 times on Spotify, which makes it her most popular song on that platform. She said that she did a virtual songwriting retreat last August and she met her friend Madison Young, who also has ties to California. "We both discovered that we both have really strong connections to California and that's where the idea for the song came from," Demi said.
Demi Michelle said that things will get better soon and people will be able to go back to the places that we love. While it is a special song to her, she said she knew that a lot of people would be able to relate to it. "We call all think about those places that we hope to go back to and know that those places will always wait for us," she said.
Right now, Demi Michelle only has three songs on Spotify, but she is planning on releasing a lot of music this year. She said the lead single for her pop album will be released later this month and the full album will be available this year. There will also be some country singles released this year and a country Christmas song that is scheduled to be released at the end of the year.
Demi Michelle said she has always loved music, but she hasn't always known that she wanted to pursue it as a career. She said that she had a music background including being in choir, took voice lessons and later learned to play guitar. In college, she double majored in Music and English. She said she was overwhelmed by her class load because she was taking over 20 credit hours. She said that is when she discovered her passion for songwriting. She said it helped her cope with things and process things. "It was very therapeutic for me," she said. During that time in 2017, she wrote "Into Focus," which ended up being her first single.
Demi Michelle earned her Music and English degrees and she is currently working on her Master's degree. "I'm writing a novel and there's a teaching component," she said, adding that teaching is a path that she would like to pursue, but music is definitely number one for her.
She said she was inspired by Julia Michaels, who she calls an incredible songwriter. Demi Michelle was able to meet Michaels when Michaels opened up for Maroon 5 in Pittsburgh. "She is so authentic and honest in her music and she's such a nice person," Demi Michelle said.
Demi Michelle also looks up to Taylor Swift. She said that she didn't listen to country that much until Kelsea Ballerini released "Homecoming Queen," a song that inspired Demi Michelle so much that she plans to release her version of the song later this year.
For more information about Demi Michelle, people can visit her website, www.demimschwartz.com. Her music is available on Spotify, Apple Music and other platforms. She also has a YouTube channel and has pages on Facebook, Twitter and Instagram.