What is your name/band name? Rylan Brooks.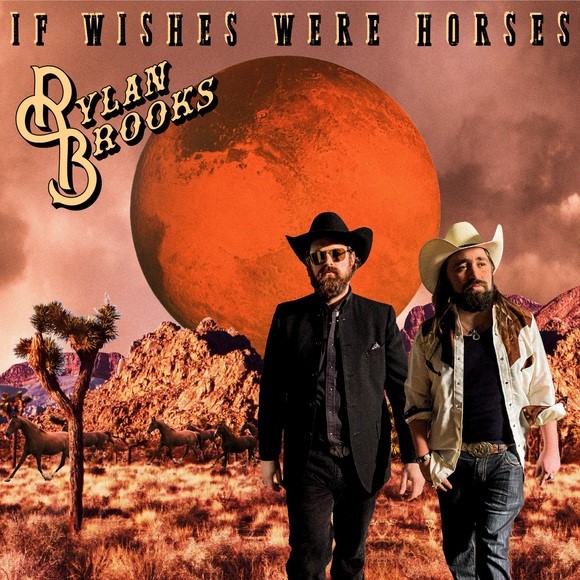 How long have you been writing and performing? 4 years together.
When did you first become interested in music? When music became interested in us! It's been so long we can't remember.
Who are your influences? Jerry Reed, Billy Joe Shaver, Roy Clark, Waylon Jennings, Loretta Lynn, Roger Miller, Moe Bandy & Joe Stampley, Bob Seger, Merle Haggard, Kris Kristofferson, Bobby Bare, Dale Watson, The Bellamy Brothers, Buddy Holly, Marty Robbins, The Marshall Tucker Band, Charlie Daniels, Shooter Jennings, Nat Stuckey, Dwight Yoakam, Dolly Parton, Tom T. Hall, Gram Parsons, Dr. Hook, The Eagles, Johnny Paycheck, Ray Price.
When did you know that you wanted to be an artist and a songwriter? We never really got good at anything else. We were both about to give up on music professionally when we started working on hauling and transportation together. That's when we rekindled our interest in music and performing by revisiting all of our favorite Country music together on the job.
Other than your musical influences, who has most influenced your decision to become a singer? Mostly the backbreaking bosses we've had thinking we didn't have anything to say except, "yes, sir."
How does your early music differ from your most recent music? We have a new producer, Dean Miller, who has a long history in Country music and enabled us to bring our vision to life in the studio. We got a little more personal on some of these new songs, dug a little deeper, but we also have some real rockers and barn-burners, which is what we're known for.
Tell me about your current project? Our new album, If Wishes Were Horses, is very personal to us. It has a lot of fun stories from the road and some of the not-so-fun ones. We recorded the album in Nashville at OMNIsound studios with an amazing team, including a band of the best session musicians, hand-picked to compliment our sound by us and Dean Miller. The opportunity was really a dream come true.
Was it difficult for you to pick a single to release? No, we actually released 5 singles from this album because the first release attempt got delayed due to COVID. "Keeping My Distance" touched on the subject a bit, in fact, but we were also excited to have some of the other singles premiered in the likes of Wide Open Country, The Boot and American Songwriter. Folks always have their personal favorites, but we've got something on this record for everybody!
What do you hope listeners take away from listening to the single? We hope folks see their own stories reflected in our music, and that it makes them slap their knees and stomp their boots! We also hope to see everyone out there on the road who's listening as soon as we possibly can.
What is your favorite song on the album? Why? We don't have a favorite song on the album, we leave picking favorites up to y'all!
Does this album reflect where you are in your life right now? Why or why not? Of course it does – the album's about the ups and downs of life, and we've all been on that roller coaster, lately.
Do you prefer to release full albums or release albums a single at a time? Why? We've been releasing singles leading up to this full album. We can do this because our songs stand on their own but also paint a larger picture when they're all together. It gives us some time to get the word out about the album, too, and it's fun to make cover art for each one.
What did you do during the pandemic when you weren't able to be doing shows? Nate went to California to apprentice in woodworking and Chris got a dog! You can't write songs if you don't live your life.
Have you been able to do any shows yet? No Sir/Ma'am, but we have been doing some live streaming when asked to participate. We really like to make sure that all of our performances are top quality, and we won't settle for less for our audience.
What will it look like when you get back to your typical performing and touring schedule? We'll be bringing y'all great Country music all around America. We're planning several tours right now for 2021-22 and we can't wait to see y'all out on the road.
Anything else you want to share? We do have a great Ham 'n' Bean soup recipe, but it's a family secret.