The 2nd annual Hall Around Town Radio – "Acoustapalooza" will be held at The Barrel in Springboro, Ohio on March 22. The event, which will feature performances from nine bands and 10 solo acts, will raise money for local children with Type 1 Juvenile Diabetes. The performances by local music artists will begin at noon. Superior Hyundai of Bevercreek is the sponsor of the main concert stage and the side solo stage is sponsored by Ruscello's Salon of Springboro. There will be great food, door prizes, raffles, a silent auction and non-stop music throughout the day. The money raised at Acoustapalooza will benefit the Dayton Children's Hospital Foundation.
Eugene Smith is sponsoring Cevin West's performance at Acoustapalooza.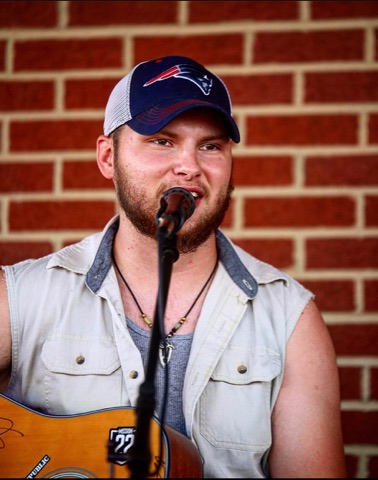 1. When did you know that you wanted to be a singer? I knew I wanted to be a singer after I had seen one of idols in concert. Tim McGraw brought such a great show I knew I wanted to have that same impact on people when I performed.
2. What artists have influenced your style? Artist that have influenced my sounds range from Garth Brooks and Merle Haggard all the way to The Eagles, Tom petty, REO Speedwagon believe it or not I have a wide range of musical taste and that helps when it comes down to pulling my sound together.
3. When did you first play music in public? I was in the 6th grade when I did my first singing competition at my middle school and I went on to win that competition singing " Don't Close Your Eyes " by Keith Whitley.
4. What is a cover song that you include in every show? Why? Country Roads is a cover song I do every show because it's a song that no matter if you like country or not you know that words to it and you're going to sing along.
5. How long have you been playing guitar? Do you think it is important for an artist to play more than one instrument? I've been playing guitar ever since I was 10 or 11 years old. I think it's important for an artist to be able to play an instrument because it allows you to be able to connect with people on a much smaller scale weather it be in a big arena or just sitting around a campfire.
6. What is your favorite original song? What inspired you to write it? My favorite original song is a song myself and my father in law Michael Stacey have just finished up co-writing. It's a song about becoming a father and wanting to give your child everything in life that you possibly can. This some really hits home for me because I just became a father for the first time back in June of 2019.
7. Why did you want to play at Acoustapalooza? I wanted to play Acoustapalooza because it's a great benefit for a great cause. I have family that is directly effected by type 1 diabetes everyday along with a lot of my friends the least I can do is donate some of my time to such a great cause.
8. Do you have any suggestions what people should eat while they are at The Barrel for Acoustapalooza? Smokin' Double Ds barbecue is a must have at Acoustapalooza!
9. Where can people hear your music before Acoustapalooza? My music is all over my personal Facebook page.
10. Anything else you would like to add? I appreciate all the other amazingly talented musicians for donating their time for this along with all of the sponsors, Mr. Scott Hall, all the volunteers and everyone at the barrel for making this amazing event happen and I can't wait to see you all on March 22nd!