Where are you performing during CMA Fest? Thurs., June 9 | 6pm-7pm Porchlight Pickers (Writers Round) @ The Local Fri., June 10 | 6:15pm-7pm Power Acoustic Show @ Barlines (located in the Omni Hotel) Sat., June 11 | 3pm-4pm We Should Write Sometime (Writers Round) at Tin Roof Demonbreun Sat., June 11 | 6pm-7pm CreatiVets X Carolyn Miller Takeover (Writers Round) @ Barlines (located in the Omni Hotel) Sun., June 12 | 11am-12pm The Women of Country presents: Carolyn Miller & Friends (Writers Round) @ Live Oak Sun., June 12 | 12:15pm-1pm Power Acoustic Show @ Live Oak.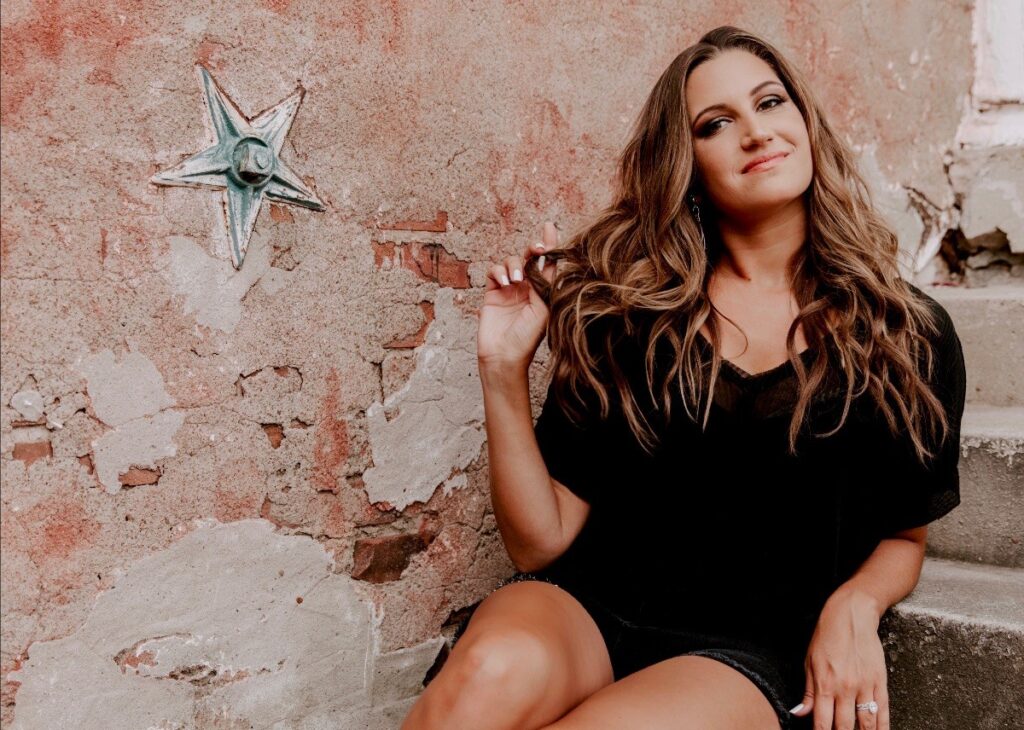 When will you be doing meet and greets during CMA Fest? Sun., June 12 | 1pm Meet & Greet/Signing @ Live Oak
What is your most recent single? "Stay" (Sugarland Cover)
What is the story behind your current single? In the height of the pandemic, I turned to livestreaming in order to spread a little bit of joy through music during such a dark time. Each week, I would change up the theme, take requests, and I lost count how many times "Stay by Sugarland" came across my screen! I finally decided to learn it, and it has quickly become one of my favorites to perform.
What is your favorite memory from a previous CMA Fest? The month before I opened for Walker Hayes in 2019, I got a chance to see him at CMA Fest on the Riverfront Stage. Not even 5 minutes into his set, it started lightning in the distance which unfortunately canceled his entire performance. Within minutes, it started down pouring and we all became soaked as the storm passed through…but no one seemed to mind. It sounds silly, but everyone kept laughing, drinking, and dancing in the rain without a care in the world. It ended up being an incredibly fun memory with my friends!
Why is it important to you to be a part of CMA Fest? CMA Fest is the largest country music festival on the planet and draws people from all 50 states and dozens of countries around the world. It is a chance to connect with the fans who have been supporting you through the years and finally be in one place at the same time. It's my favorite week of the year!!
How can people hear your music? On all streaming platforms – just search Carolyn Miller 🙂
How can fans stay in touch with you after CMA Fest? Text me! 615-813-6819 … and of course all things on social media @carolynmillermusic
What are your music plans for the rest of the year? Get ready for lots of new music….like lots… 😉 Next release is 6/24! Oops I didn't say that…
Anything else you would like to add? Live music is back baby! It's go time..