Note: Honky Tonk Spotlight is a feature on performers who play music in bars. These artists are very dedicated and hard working. They get very little to no radio airplay and don't make a lot of money. Still, they do it for the love of music and performing. Honky Tonk Spotlight gives them a little bit of recognition.
I stopped in The Second Fiddle in Nashville yesterday in the early afternoon and had the opportunity to watch the Mark Box Band for a while. Mark has been a regular performer on Nashville's Lower Broadway for years. With Mark, you know exactly what you are going to get. He has a voice that is perfectly suited to sing country music, particularly classic country and 90s country. His style fits right in at The Second Fiddle, a great venue that's know to feature more traditional country music. He also did a great job at singing a Tom Petty song while I was there.
The lady playing fiddle for him was Catrina Campbell, who is a very talented singer as well. Shortly after I arrived, there was a request for a duet which she didn't know. She had the lyrics on her phone and she sang it anyway. I was impressed. They did a great job on the song. Since she was the only female in the band, she sang a lot of songs by female artists. One thing I noticed about Catrina was her ability to sing songs by artists such as Dolly Parton, Loretta Lynn and Reba McEntire.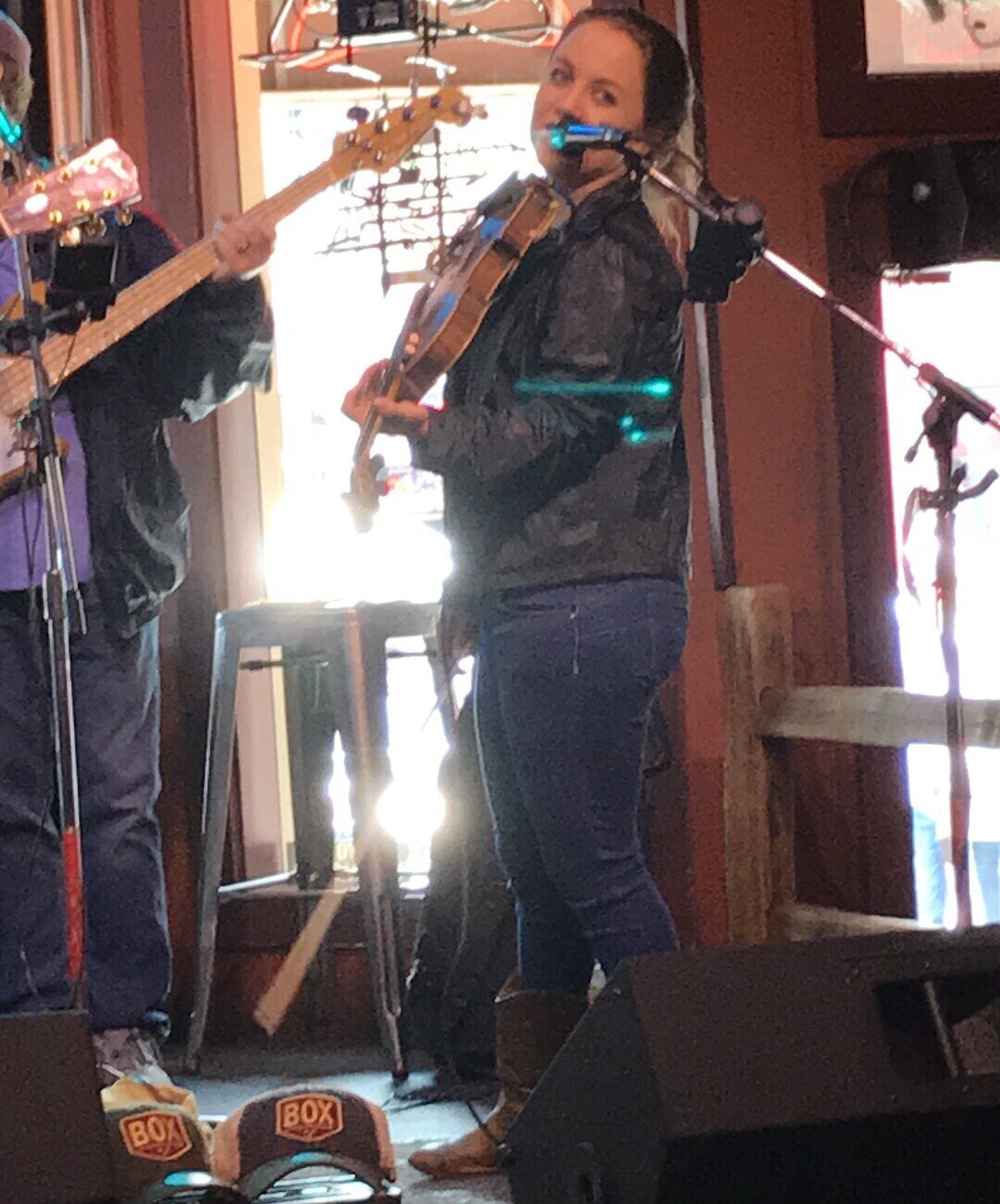 In addition to being a talented singer and musician, she is very personable. She wants to make sure the people in the audience are having a good time and that speaks volumes about her as an entertainer. She came over to me a couple of times while I was there to see if there was a song that I wanted to hear.
Overall, the band did a great job and they were entertaining. The crowd seemed to enjoy their music as well. I was sitting beside a lady who was from New York and had come to Nashville on business. She had come in town a day early so she could take in some of the sights. I think I saw her singing along to songs a couple of times. She seemed to enjoy herself, as did the other people in The Second Fiddle.
I was impressed by the band and I would go to a venue where there were playing to watch them play.
Rick Amburgey is an experienced journalist and country music fan. He can be contacted on Twitter at @ViewsCountry.