Luke Combs posted a cover of Morgan Wallen's song "The Way I Talk" on Facebook and Instagram yesterday, teasing that an announcement would be coming today. This morning, it was announced that the Beer Never Broke My Heart tour would be extended. Wallen is one of the artists joining Combs on the tour. The Cadillac Three and Jameson Rodgers will also be a part of the tour.
There were 29 new dates announced today in the United States and Canada. The tour in now scheduled to end on Dec. 13 with a concert at Bridgestone Arena in Nashville, Tennessee. Tickets for the new dates will go on sale via Ticketmaster on April 5. Presale info will be give in Combs' free club. To join, visit http://bootleggers.lukecombs.com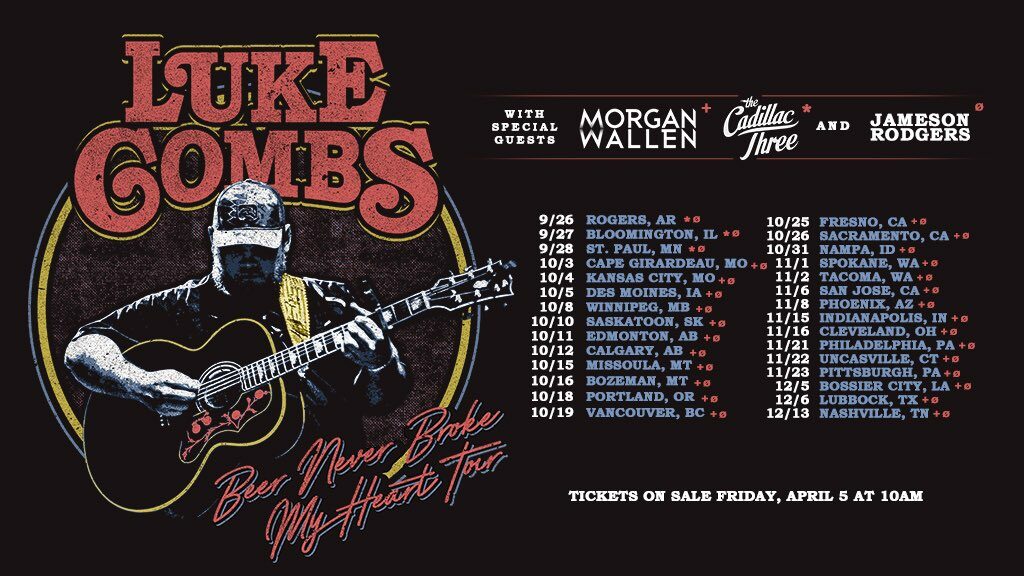 Combs recently posted a video on social media of him receiving a call from Carrie Underwood to let him know he had won the Best New Male Artist award from the Academy of Country Music. He will be performing at the ACM awards on April 7.
Rick Amburgey is an experienced journalist and country music fan. He can be contacted on Twitter at @ViewsCountry.