The Nicholas Mudd Band are set to release their self-titled debut on April 12.
By looking at the picture on the CD, I could assume he was country. He was a dressed in cowboy boots and a cowboy hat. Even the song titles, such as "Come With Me Tonight" and "High Lonesome," sounded like it was a country album.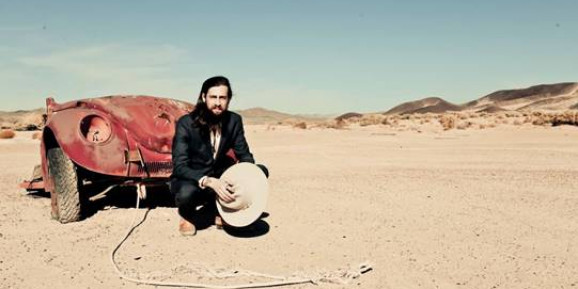 Those assumptions weren't wrong. Nicholas Mudd is a country artist and the songs do have a country sound. However, He's not the typical artist that typically comes out of Nashville. That's because he's not from Nashville. After graduating college at Carnegie Mellon University in Pittsburgh, the Lexington, Ky. native moved to Los Angeles, where he recorded his music. He does follow in the footsteps of other country artists from California such as Buck Owens, Dwight Yoakum and Gary Allan. In fact, if you could put the music of those three artists in a blender, you would have a pretty good idea what to expect from Mudd. On this other hand, Mudd is an original artist who doesn't sound just like anyone else. In Mudd's case, that's a very good thing.
Mudd has somehow captured something that is very difficult to record. The Nicholas Mudd Band has a sound that you might expect to hear sitting around a campfire. These songs sound authentic and personal, almost like he's talking directly to me. When an artist can make a listener feel that way through a CD, they have something special. One reason Mudd is able to do that is the fact that he wrote all these songs. It's much easier to be authentic when you are telling someone about your personal experiences.
As good as Mudd is as a songwriter, singer and musician, he can't do everything alone. His band is extremely talented. He may be the leader of the band, but it is those talented musicians who complete the sound.
The songs on this album are relatable. These aren't songs that were written just to make money. I feel like I know Mudd after this album. I feel like these songs have allowed me to look into his life and he's shared his deepest desires and deepest fear like the best songwriters do. He even mentions his trip from Kentucky to California in "Waiting on Me."
I am looking forward to hearing more from the Nicholas Mudd Band. I have a feeling that this will be only the first of many albums.