One of the things I love about Country Music Views is it gives me an opportunity to hear music that I may not have heard otherwise. These four artists have recently come on my radar and I think they all have a unique sound and something important to say.
Anna Tivel – Worthless
This is a powerful song that serves as a reminder how words can impact some else. Now, the song's narrator seems to be ready to do something dangerous. She sings, "I never did wrong/ I was kind and careful/ Until the day you called me worthless." I really like that this song is thought-provoking and it is written in such a way that it doesn't come off as preachy.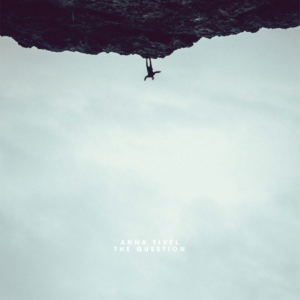 The song is on her upcoming CD The Question, which will be released on Fluff and Gravy Records. Last week, Rolling Stone Country named Worthless one of the best songs of the week.
Ordinary Elephant – Scars We Keep
I love everything about this song. I love the arrangement and the performance. Most importantly, I love the message here. It's rare to hear songs address racism in such an honest way. The song's narrator admits to have been raised in an environment where racist views were very common, but refused to personally adopt those views. During the song, the duo sings, "I was born a bigot, but that don't mean that I'm one."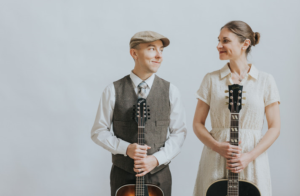 Ordinary Elephant is made up of Crystal and Pete Damore. Their voices blend very nicely together.
In addition to the song, Ordinary Elephant has also released a video for the song. It is a very simple video. I like the fact there isn't a lot going on in the video because it leaves the focus on the lyrics. I think the fact that the video is black and white makes it even more powerful.
"Scars We Keep" is now available digitally and their album, Honest, is available for preorder on iTunes, Bandcamp and ordinaryelephant.net.
TK & The Holy Know-Nothings – Emmanuel
The opening lines of this song – "When I wake up/ I don't wake up/ Until I crawl inside a coffee cup" – are relatable. For me, it pulled me in at the beginning of the song and I wanted to hear more. Actually, the music on this one had me interested before I even heard one word of the lyrics.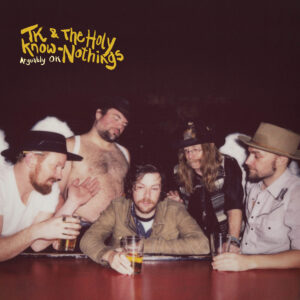 This song isn't as deep as the previous two, but it is still a reflective song that I think people will really enjoy. The lyrics are well-written and the harmonies are awesome.
Lead singer Taylor Kingman wanted to create a loose groove-heavy bar band, but not at the expense of quality songwriting. Judging by this track, I'd say that he had succeeded. Other band members include Tyler Thompson (drums) and multi-instrumentalists Jay Cobb Anderson (lead guitar, harmonica), Lewi Longmire (bass, guitar, pedal steel, flugelhorn) and Sydney Nash (keys, bass, slide guitar, cornet).
Robin Alice – Late Bloomer
First of all, Robin Alice is a band made up of Kelley Jakle and Jeff Hortillosa. "Late Bloomer" is a break-up song, but it's not the typical breakup song that you would expect to hear on the radio. Even though it is a common song topic, there is nothing ordinary or average about this song. First of all, it's honest. Anyone who has tried to move on after a break-up will be able to relate to the song. "Late Bloomer" is very well-written and the song gives examples of the struggles the song's narrator faces while trying to get over someone she still loves.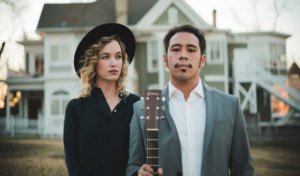 Jakle and Hortillosa have different influences and that results in a very unique sound. It's really hard to put a label on it and classify it as a certain genre. Instead, I just call it good music. The vocal performance takes the song to the next level.
Robin Alice have an EP called Here and There, which will be released on June 14. Jakle appeared in all three Pitch Perfect films and she met Hortillosa on the set of Pitch Perfect 3.
Rick Amburgey is an experienced journalist and country music fan. He can be contacted on Twitter on @ViewsCountry.