Married couple Josh and Noelle Bohannon have been working together musically for over a decade. Josh said he started playing guitar for Noelle in 2009 or 2010 and they formed the duo Neon Moon about five years ago.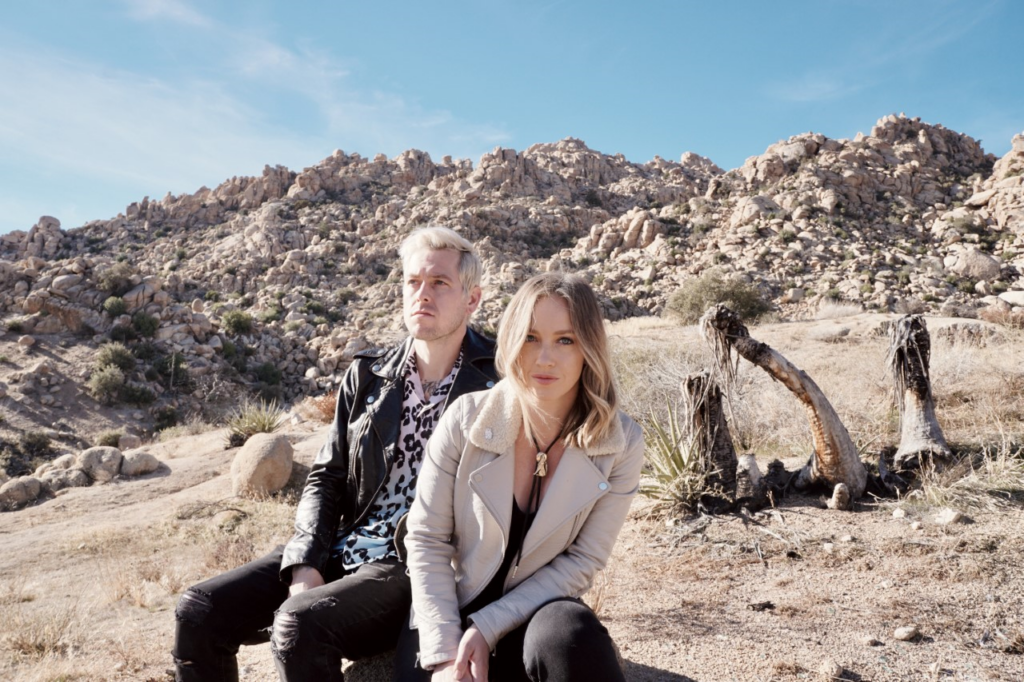 If the duo's name brings to mind a hit Brooks and Dunn song, there's a good reason for that. Noelle said it took them a while to find a name on which they could both agree. "We love 90s country and Neon Moon was one of our favorite songs by Brooks and Dunn, so we were able to settle on that," she said.
Neon Moon has released two singles in the last month, but it isn't likely that they will release an EP anytime soon. Noelle said they recorded several songs in the studio and considered releasing them as an EP. Josh said it makes a little more sense to release individual singles if you aren't an established artist. "I think the more you try to stay relevant and keep putting things out little by little, hopefully you will become an integrated part of society as well and then you can put out things like full lengths and take two years between albums," he said. "Right now, we are in a position where we need to put out as much good content as frequently as possible."
Josh said they did a 52-week songwriting project in 2014-2015 where they wrote a song a week and they put it up on YouTube to document the progress. "Smoking Gun" was one of the last songs written in that project, adding he believes it was written during the 51st week.
Noelle said they are songwriters at heart and always want to serve the song. "A lot of those 90s country elements and real instruments feel like they fit well with the songs that we write, she said. "We want to make something that feels good and makes people feel good."
Their latest single is called "Dive Bar Romance," a song which Noelle described as being about being in love with a dive bar and falling in love in the dive bar. Josh said they draw songwriting inspiration from the things that they see everyday and this song was inspired by Dino's, a bar in the Nashville area. He said one of their best friends worked there and they would go to see him and other friends. "You get that warm feeling inside when you walk in and you see everybody that you know there. It's kind of like Cheers," he said.