Atlanta-based duo Andrea and Mud will release their second album today, June 12. It is the follow up to Easy, Sleazy and Greazy, which was released in 2018. The Bad News Darlin' album was also produced by Damon Moon.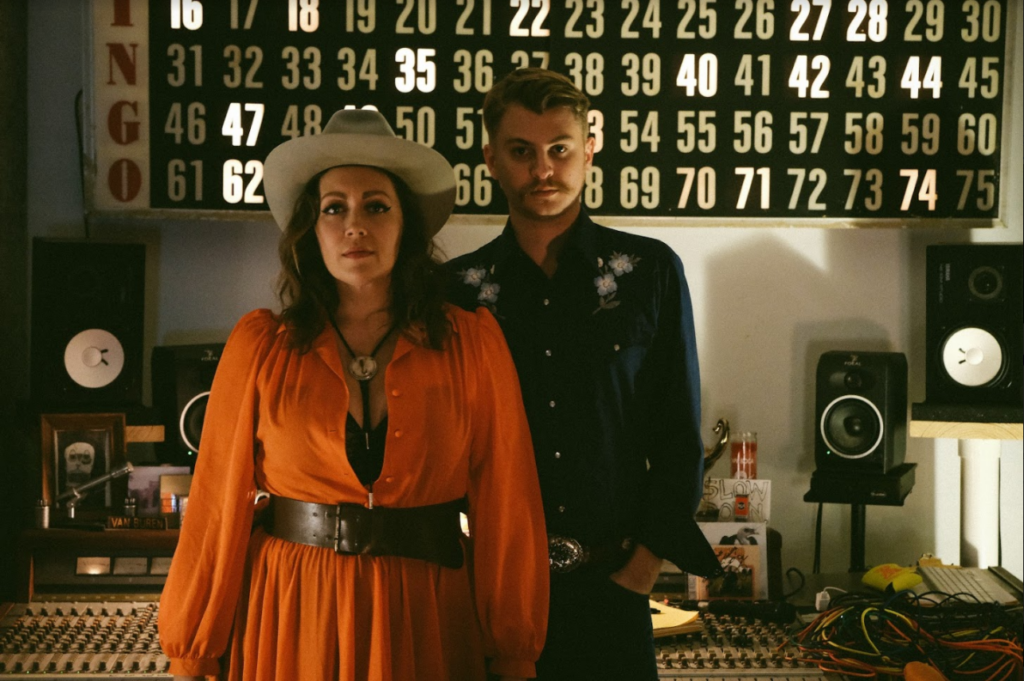 The 11 songs on the new album range from blues to traditional country. They call their music style as surf-western, which is "a vigorous elixir – blending spaghetti westerns with rough-edged, honky-tonkin' classic country."
That doesn't mean they only play in places like California where surfing as popular. Andrea and Mud said they have toured almost everywhere except for Washington and Oregon. Mud said he could argue that people actually respond better to their music in places that aren't places near the ocean where there would be a lot of people who like to surf.
Andrea said one of her favorite songs on the Bad News Darlin' album is "Send Your Love" because it sounds so different. The song was the fifth single from the album. Mud said "Leave" is one of his favorite. Andrea said "Leave" is brand new.
While the each have their favorites, Andrea and Mud are really proud of their new album. "We love that thing top to bottom," Andrea said.
The album also contains a cover of "End of the World," a country song that was made popular by Skeeter Davis. Andrea said she had forgotten about the song until Mud brought her an album with the song. She said they kept the song pretty traditional.
Andrea and Mud co-produced Bad News Darlin' with Moon. The album was recorded at Standard Electric Records in Decatur, Georgia. Musicians who played on the album included Tre "Danger" Watts (upright bass), Adam Higgins (electric bass, organ), Will Derr (drums), Bradley Daugherty (drums), "Smoking" Brett Resnick (pedal steel), Liz Sloan (fiddle), Chad Paulin (trumpet), Jim Ivy (saxophone), and Matt's Blues (Matt Jordan on piano).
More information can be found at their website, www.andreaandmud.com, as well as on Facebook and Instagram.