The Secret Emchy Society is called queer country and lead singer Cindy Emch has been called the First Lady of Queer Country by the Huffington Post. While the music is LBGTQ-friendly, I prefer to call it good music.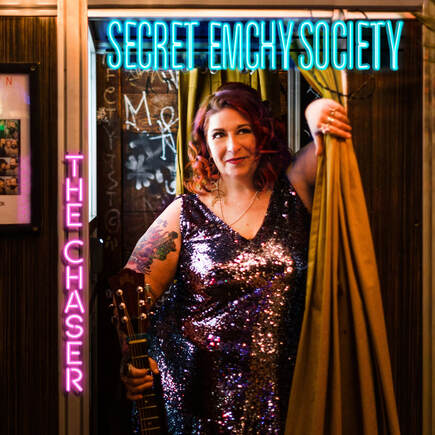 The thing that surprised me the most about The Chaser, which was released on May 15, was the sound. It is called country music, but it sounds unlike anything being released by mainstream country artists. It reminds me more of the rockabilly sound or music that Sun Records might have released. Emch is talented and I am glad country music is becoming open minded when it comes to gay artists. Locking the door on an artist like Ench and the Secret Emchy Society would be a disservice to the genre.
The first song on The Chaser is called "Everything Was Fine" and it's a great way to start the album. It's an uptempo song with great music. It is a great way to start the album.
There are some slower songs on the CD. "Howlin' Sober At The Moon" is the second track and "Dance Like The World Is Ending" ends the 11-track project. I believe the track order is important and I think this was a great song to end it. The music is great and lyrics tell a story. I think this song will leave listeners wanting more and that's exactly how a listener should feel at the end of a CD.
"I Got Drunk" is one of my favorite songs on this album. It's difficult to go wrong by putting a drinking song on a country album. This song is relatable for everyone who has fallen in love, had a relationship ended and turned to a bottle to drown their sorrows.