After more than five decades in the music business, Don McLean has a few projects in the works including a new album of cover songs and a documentary. In addition, more of his catalogue will be available digitally as part of a deal with Time Life Music.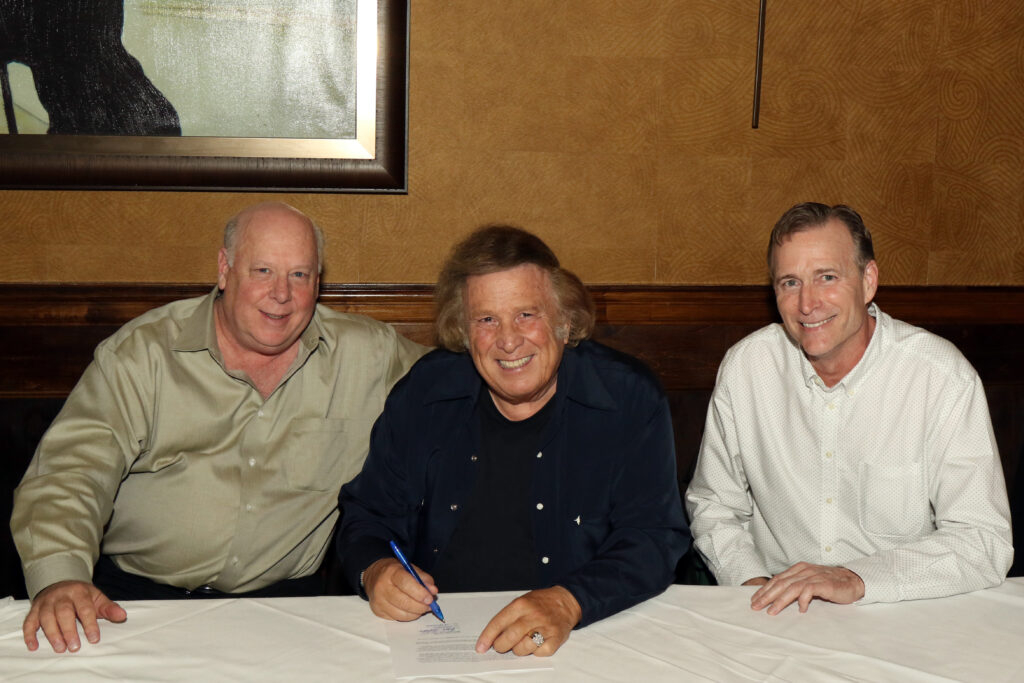 McLean said they originally went to Time Life because they have completed an album of cover songs. It's not an album of new songs or anything, but it's got some hot songs on it that I like to sing," he said.
The deal with Time Life also includes making more of McLean's music available for streaming. Several of his albums were already available on streaming platforms, but McLean said he has done close to 30 albums. He has written many of those songs. "I'll have maybe 400 tracks available on every streaming platform there is," he said.
McLean said he is also working on a documentary, which he described as an extension of the original American Troubadour movie. "There are a number of folk artists that I knew very well. I'm spending time talking about them, what they did, what they taught me," he said.
Next February, McLean is scheduled to be a part of Rock Legends Cruise IX, which will also include Styx, Blue Oyster Cult, Warrant, Lita Ford, Walter Trout, Frank Marino and Mahogany Rush.
Next year also marks the 50th anniversary of "American Pie," which McLean recorded in 1971. At the time, McLean said he didn't see himself as a commercial artist. He said he was a serious singer-songwriter and not a hitmaker. " There's really no difference between those two now, but there was in those days,: he said, adding that everything took him by surprise in his whole career. " I never really planned for anything. Great things have just landed in my lap," he said. At this point of this life, he said he is healthy and happy. He is still playing a lot of music and very thankful.
McLean's music is still being used in movies and advertisements. He said "American Pie" will be used in quite a few major movies and there is a rather large car ad that will be using "And I Love You So" overseas. McLean thinks that the songs he wrote and recorded have had a certain timeless quality. " I never used language in my songs that was current that would date the song," he said.
Although McLean is still staying busy with these projects, his fans may be disappointed if they are waiting for an album of new original music. He said he doesn't write songs much anymore. "I've had enough," he said. "I've written enough songs and enough records. I'm not even going to kid myself I could sit down and squeeze out another album if I had to, but I don't want to do it that way." He also said that he is just doing what makes him happy at this point of his life. The things that make him happy right now are travelling, singing, and sometimes recording other people's songs.
He said he might go back and get fired up about songwriting again, but he said there is no competition. "There's no competition out there," he said. "The stuff that I hear is not even worthy of a second listen half of the time to me. I miss the days when The Beatles and Dylan and people like that were around making exciting music." He added the albums were magnificent, the song melodies were great and performances were flawless during that time.
McLean was on tour and his shows are being rescheduled one by one because of the Coronavirus pandemic. No one knows how long it will be before the musicians are able to tour again. The cruise is scheduled to happen in February and he said he hopes he will still be able to do it.
McLean said he hopes that we realize that we are Americans, we are strong and will get through this, adding that there are a couple of positive things that have happened here. "Number one, as I said, we have the ability to work from the computer and the phone which we didn't have before, so we are fortunate that this happened now," he said. "And Secondly, we now have a wake up call as to how the future may be so that we may have plans to be able to move into a different mode quickly and still keep the economy and educational things and businesses going."
McLean said that it is very easy to turn out some weird bug now with all these heavy-duty computers and all kinds of strange things going on. "We have to be prepared for this," he said. McLean added that this is a kind of a very unpleasant wake up call, but he thinks we will be more alert from now on.