Dave Lenahan came to Nashville in 2013 by way of Cincinnati, Ohio. He was born in Cleveland, Ohio, and later moved to the southwestern part of the state. He worked for B105 in Cincinnati, a station that is a six-time winner of the CMA award for Large Market Station of the Year. While in the Cincinnati area, he also played and a band.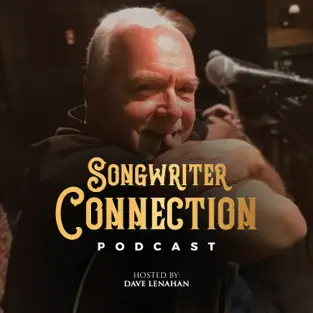 In fact, Lenahan can trace his love of music to being a boy in Cleveland. He said his mother sang in church and he sang with her. Later, he got his first guitar and learned to play. When he was in college, he got involved in radio, and he put his own music in the background. That changed when he learned about an event being held by Nashville Songwriters Association International (NSAI).
These days Lenahan said he's doing a lot of co-writing these days. He is also the host of a podcast called Songwriter Connection where he talks to other songwriters. Guests he has had on the podcast earlier this year include Cliff Dorsey, Wil Nance, and Dan Harrison. Lenahan also hosts songwriting rounds at 12 Keys Saloon.
Lenahan has had some of the songs he has co-writtten, including "Baby I'm Gone" by Chauncey Williams. This year, he has started releasing some songs as an artist. His first single was "Squirrel Train," which was co-written by Pamela Hopkins. His next single will come out next month and is called "Louisville Slugger," which was timed to coincide with the start of baseball season.
Lenahan can be found on Facebook, Instagram, Tik Tok and Twitter.