There are some songs that make you (the listener) take notice. For me, William Michael Morgan's "I Met A Girl" was one of those songs. It was a traditional love song. It was romantic, well-written, and it had a tendency to get stuck in my head.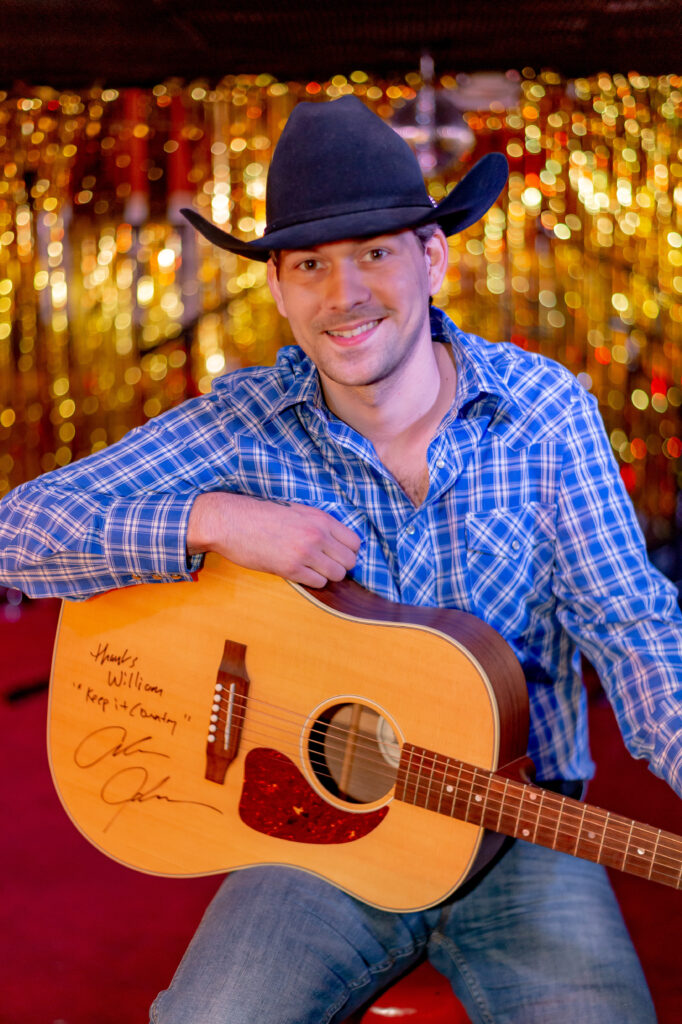 While "I Met A Girl" was on the charts, I tweeted Morgan and he responded to me. He seemed like such a nice man. I've had the chance to see him perform and he does a wonderful show. At two of the shows, I remember him walking around after the show, taking pictures and chatting. He is the kind of person that I want to see succeed. I was thrilled when I learned that he was going to be releasing some new much.
What can fan expect from Morgan's upcoming album? Morgan said the new music will stay true to the kind of music on his first album and the songs that he has released digitally. "It's gonna be country," he said.
Morgan said he's been working with producer Keith Stegall, who has produced albums on artists such as George Jones, Alan Jackson, and Zac Brown Band. Stegall is also a successful songwriter, having written hits for Jackson, George Strait, and others.
Morgan said he has a whole new creative fire. In the year or so that he and Stegall have been working together, they have half of Morgan's forthcoming album done. Morgan said that he's playing all six songs in his live shows and they are all being well received, adding that fans are often singing and dancing to them.
Morgan said he also plays some cover songs in his concerts. He's likely to cover songs from George Strait, Toby Keith, Charlie Daniels, and Merle Haggard, among others.
More information about Morgan can be found on his website, www.williammichaelmorgan.com. He can be found on Facebook, Instagram, Tik Tok and Twitter.